Waterfall - Comin' Down (1976)
03
août
2011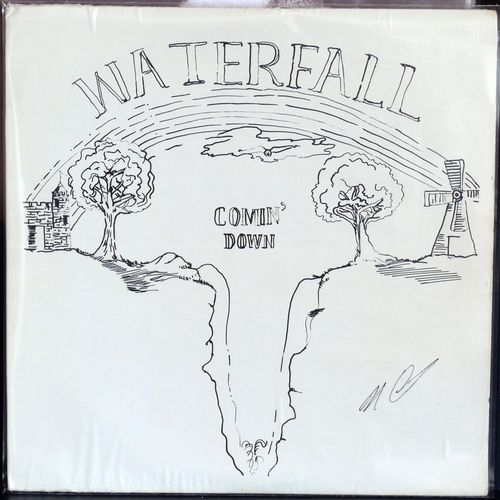 Une impression de déjà-vu. Un disque rarissime (100 copies) enregistré en 1976 par un groupe dépourvu de moyens comme beaucoup d'homologues (simple quatre pistes, micros d'entrée de gamme). Aucun droit à l'erreur ou presque. Deux jours pour boucler l'album : premières prises de rigueur, aucune fioriture. Résultat : un folk qui paye son tribut à Neil Young, des lyrics simples mais propres à laisser l'auditeur dériver, arpentant une americana où il fait bon chasser les moulins à vent quand les châteaux ne brûlent pas, une mélancolie tenace dans le chant (ou les chants - deux hommes, deux femmes se relayant comme soliste ou assurant les background vocals). On pourra certes reprocher à Comin' Down d'être un rien répétitif, mais Waterfall signe avec ce LP enfin exhumé un quasi sans faute, justifiant pleinement une réédition à venir.
NB : Ne pas manquer l'interview de Patrick Lundborg avec le leader du groupe.
Until recently, under-the-radar folk LP which turns out to be astonishingly good, with simple but well written, often melancholic tunes and moody vocals. See the story here. It will be re-released in CD very soon - keep your eyes open!
Les titres présentés ici viennent directement du rip de l'une des 5 ou 6 copies préservées tant bien que mal par Ken C, que je remercie.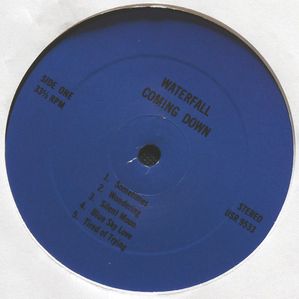 Silent Moon

Blue Sky Love

Thoughts of You