Virden Collegiate Institute - Musical Focus on V.C.I. Youth
27
juil.
2011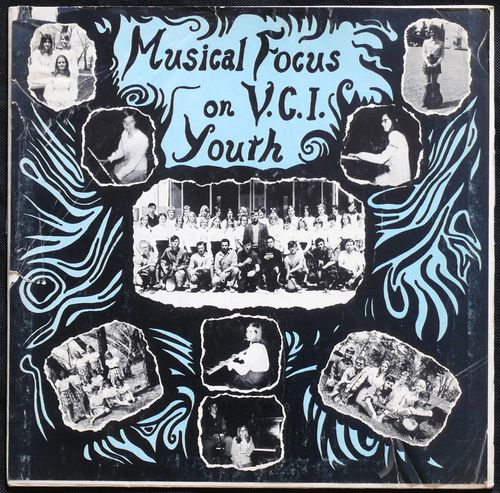 Qu'êtes-vous devenue Gaye Harry ?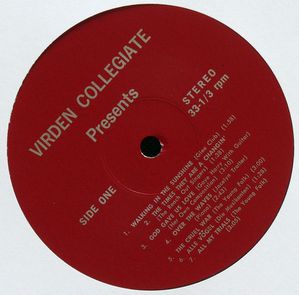 Gaye Harry - God Gave Us Love
The Young Folk - The Cruel War
There's a gorgeous song on this school LP by a 17-year old girl called "Gaye Harry, God Gave Us Love". Musically and lyrically, it's mesmerizing. It is worth the price alone. Her voice is so pure, so delicate, powerful and captivating (she is reminiscent of Jennie Pearl)... It's really rare to find such a jewel. Unfortunately, it's her only own composition and the rest of the LP (it's a compilation of various artists) is not particularly memorable. As you could imagine, it consists of covers only. The good news is that Gaye Harry sings also with the Young Folk - and that's probably why their renditions are enjoyable. I also find interest in the piano songs (why, I don't know) but the other tracks are much weaker. Did you ever find a good Glee Club band? No? Well, me neither. The LP comes with an astonishingly beautiful jacket. For more info about this rare piece of history (I've never seen another copy), check out the sleeve notes.