Time Wasters - Time Wasters Only + TW3 + Do It Yourself + Still Time Wasting
26
sept.
2011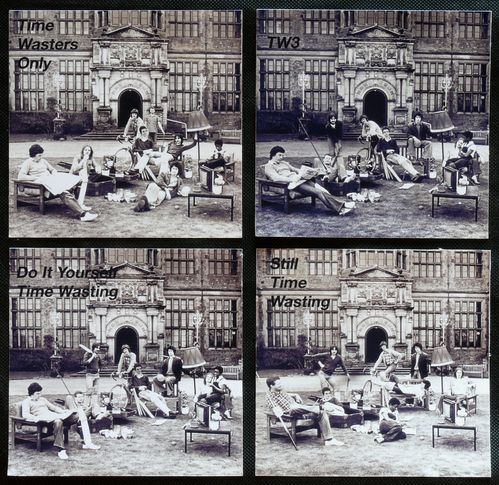 Peut-être l'avez-vous appris, le label Golden Pavillon (sous l'impulsion de Psychotron Records) s'apprête à rééditer le premier album des Times Wasters (en vinyle, s'il vous plaît !), l'occasion de revenir l'espace d'un post sur ce groupe et d'explorer d'avantage leur discographie qui réserve d'autres bonnes surprises. On les piochera aussi bien dans Time Wasters Only (TWO), que Greg Holt présente comme le deuxième album que les Time Wasters n'ont jamais fait, agrégeant des titres enregistrés aux alentours de 1978 (il fait bien sûr écho à l'album éponyme), TW3 et Do It Yourself (cassettes du milieu et de la fin des années quatre-vingts) et Still Time Wasting (les Time Wasters au 21ème siècle). Si aucun de ces disques n'approche l'excellence du premier album (pêchant par leur longueur ou leur trop grande hétérogénéité - à titre d'exemple, les pistes reggae de Time Wasters Only sont particulièrement dispensables), tous ont de beaux moments, même TW3 (peut-être le plus faible Time Wasters). Do It Yourself étonnera, en bien ou en mal avec un son 80's pleinement assumé et maîtrisé, mais c'est Still Time Wasters qui marquera le plus, tant par sa qualité que le caractère éthéré de ses meilleurs titres, pas si éloignés du travail de Rob et Russ Giffen.
Time Wasters Only
A Smile Can Take The Moment

Both You Together

Funk Off!

Maybe you already know that Golden Pavillon Records is about to re-release the first Time Wasters album on vinyl. None of their other albums/compilations come close to this (because of their heterogeneity), not even Time Wasters Only (TWO) which has been presented by Greg Holt as the second album the Time Wasters didn't make (being comprised of tracks from around 1978). But all of them have stand-out tracks and are worth hearing, including TW3, perhaps their weakest album - partly because the Time Wasters had to use a drum machine for not disturbing the neighbors! You'll be startled by Do It Yourself (which may or not be a good thing, depending on your taste) since it sounds very 80s, although that works pretty well! But the best surprise is probably Still Time Wasting (the Time Wasters in the 21st century), both for its quality and for its ethereal music (sometimes not so far from the work of Rob and Russ Giffen).
www.gregholt.co.uk/timewasters.htm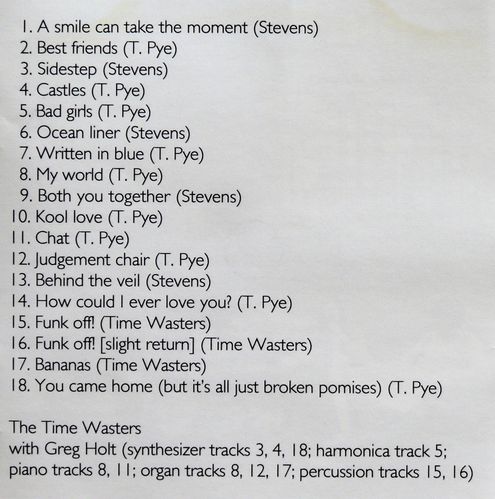 TW3
Summer

Two Sisters

Hey! Baby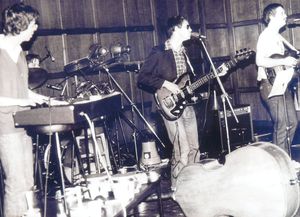 Do It Yourself
I Don't Know

Tell Me You Want Me

Young Love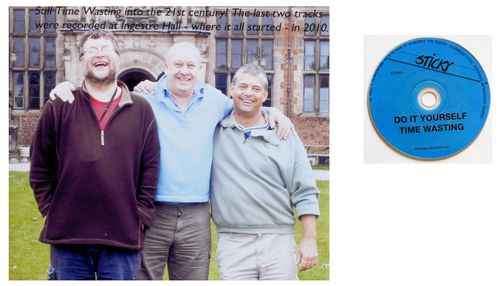 Still Time Wasting
Melancholia

Shine On

Abandonment