The Night Out - Each Time
12
juil.
2011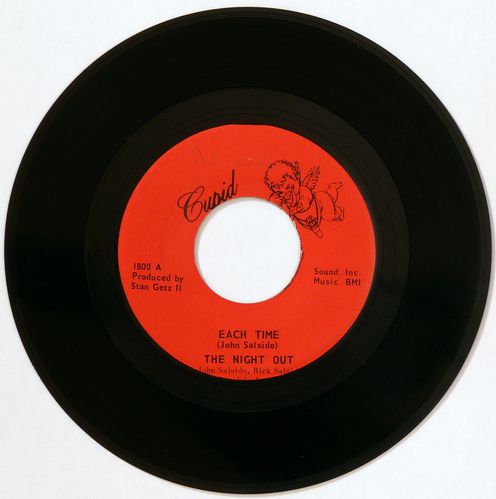 C'est toujours la même histoire. Le même sentiment béat qu'inspire la présence d'une fille vue comme en rêve à un amoureux transi. Et c'est toujours le même réflexe, un peu idiot, de vouloir enchaîner un nombre déraisonnable de fois les deux faces d'un 45t, de les écouter en boucle, quand celui-ci provoque chez vous le même ravissement que la fille pour l'amoureux.
L'objet du délit est ici à mettre au compte de The Night Out. Pas la peine de tendre l'oreille bien longtemps pour mordre à fond là-dedans. Une virée nocturne, le jour qui s'ébat, une rythmique au faux-air de "Sunday Morning" ("Each Time") une voix lancinante qui sait s'emballer, se faire lyrique, s'enroulant dans son contre-chant ("I Walked On") et, surtout, des guitares en arpèges, quasi liquides. Bref, du garage folk-pop de haute volée dont le 'summer feeling' s'accorde aux soirées d'un début juillet.
Each Time

After just one listen, you'll fall in love with The Night Out - a real love at first slight - and play it again and again. Two great summer feeling songs which are perfect for late nights and early morning. Each Time has a Velvet Underground rhythm while the flipside is more poppy with a California sound and some awesome backing vocals that seem come out from Michael Farneti! In short: a really great garage-pop band with a sophisticated folk edge.