Sparrows - Stierstädter Spatzen aus Oberursel im Taunus (1979)
20
mars
2010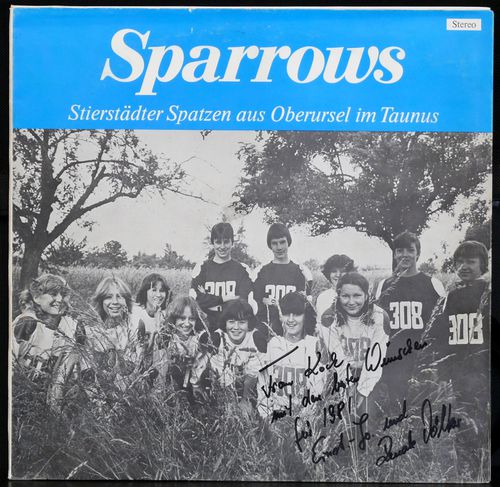 There are weird records, and then, there is something like this. It's not a soccer team, but a school band from Germany. This album is a mix of folk, pop and rock with a mellow vibe and all is strange. Why the musicians have the same number on their shirt or why there is a picture of Mickey, Donald and Pluto inside the gatefold? Well, the band played one time at Disneyland.

Sometimes, the music is in the same vein as Haze, with interesting covers of The Beatles, Leonard Cohen, Chuck Berry or Cat Stevens. They also sing in German, and it's pretty well done (sweet and beautiful). The instrumental part is incredible. Real people fan, come here: a kind of minimalist music with… toys? Obviously not. What is weird is that the instruments are real!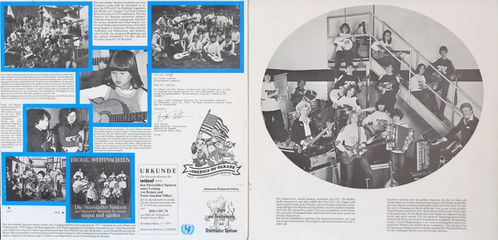 So, what should we think? It's hard to find more surprising than this. Some tracks are weak but not in a bad way. It's very funny to listen to. Others are just amazing, with nice female vocals and especially when Beate Völker sings. One of the hidden German gem.
Stundenglas
Help
I Will
I Write the Songs