Sage - Sage (197?)
28
juin
2011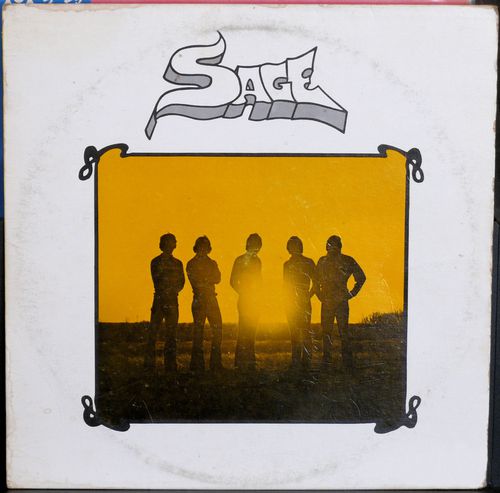 Si par hasard vos mains innocentes venez à rencontrer un disque de l'écurie "McCullar Sound", considérez-le avec une curiosité respectueuse. La désinvolture n'est pas ici de mise s'agissant d'un label où est paru Sage, aérolite parvenu jusqu'à bien peu d'oreilles et, disons-le, classique instantané.
Seul album connu de la formation du même nom (Chris Kelly, David Brown, Mark Hembree, Jeff Hawkins et Tommy McGehee), Sage est en effet l'incarnation éblouissante de ce que la pop mid-70's a de mieux à offrir, dans la lignée de Myke Jackson et de sa langueur westcoast. Idéalement portés par la voix de Chris Kelly et servis par une recette éprouvée (guitares et basses ondoyantes, claviers altiers, cascades d'accords et d'harmonies) les titres s'enchaînent comme autant de tubes potentiels.
Disque solaire mais baigné d'un halo tamisé comme l'aurore répand sa clarté douce, Sage est le trait d'union parfait entre le printemps et l'été, le demi-jour doré et l'éblouissement du zénith.
My expectations were high and Sage (on McCullar) surpassed them. So, what it's all about? Well, we are in the same league as Myke Jackson: insanely good 70's pop with strong guitars leads and keyboards, fantastic vocals (not high-pitched), awesome melodies, nice lyrics… And yes, Sage is a great as Myke Jackson. The big difference is that Sage is not a one-man band but consists of five highly skilled musicians - the core of the band being Chris Kelly and Mark Hembree who composed all the songs, except "Skyrider" (Hawkins). You didn't notice it at first, but four of them sing, solo and in harmony - this work perfectly well. In case it's not clear, Sage is an absolute must-have.
Note also that they recorded another LP in 1979 (this time, under the name Lyra) and I found another related band (not mentioned in Acid Archives) called Zeabra. Makin' Tracks (their only release) is an above average power-pop/AOR album.
When the Time

Love Is

Don't Care