R. Van Spyk & Friends - Follow the Sun (1974)
25
août
2011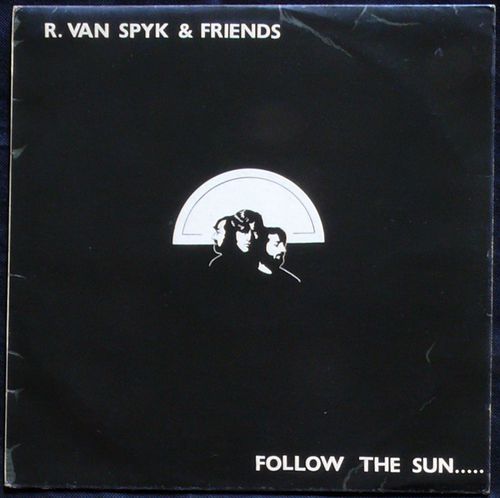 Retour à Terry Friend et retour en arrière. Trois années se sont écoulées depuis Going Nowhere, démo sur laquelle Rob Van Spyk et Terry Friend ont couché leurs premiers titres en 1971. Trois années - de quoi écrire pas moins de 25 compositions, parmi lesquelles il s'agit de choisir ce qui constituera leur premier album destiné à la vente.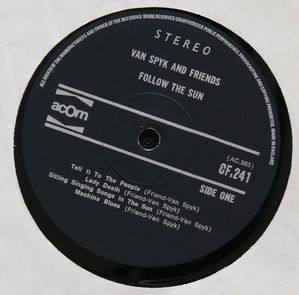 Entièrement acoustique, enregistré en quatre heures à peine en compagnie de Brian Balstar, Follow the Sun voit donc le jour en 1974 sur le label Acorn, soit la même année que Dreaming Again. Curieuse ironie du sort, l'album aujourd'hui le moins réputé de Terry Friend - selon moi le meilleur - est pourtant celui qui, suite à son succès, a permis à Stonefield Tramp de voir le jour si rapidement. 100 copies avaient en effet été commandées, mais devant l'engouement suscité par l'album (il ne fallut qu'une semaine pour épuiser la quasi-totalité du stock) le nombre fut porté à 200.
Le fait que Follow the Sun n'ait d'ailleurs pas davantage profité du succès de Stonefield Tramp est un mystère irrésolu, au vu de la qualité de l'album (certains titres de Dreaming Again auraient même pu figurer sur Follow the Sun), proche du chef-d'oeuvre et dont l'excellence semble être le seul mot d'ordre. On s'étonnera encore, que Galactic Ramble ait ignoré un album aussi essentiel.
Après être allé nulle part et avant de rêver à nouveau, surtout, suivez le soleil.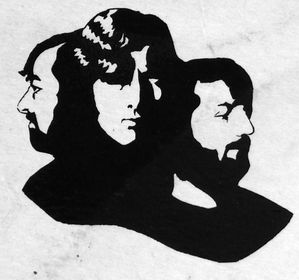 Not too long ago I posted a review of Come the Day by Terry Friend & Friends. Now it's time to discover the first Terry Friend commercial album aka Follow the Sun, a purely acoustic LP which was released in 1974 (the same year than Dreamin Again) on the Acorn label with Rob Van Spyk and Brian Balstar. It's also the best I've heard. Initially only 100 copies were pressed: but the first bunch sold out so quickly they ordered 100 more copies! In contrast Dreaming Again was a massive failure: that's hard to believe but nobody wanted it!! Why things have changed so much? Why today the Stonefield Tramp LP is the one everybody wants? I have no idea, Terry either.
Follow the Sun may have been recorded in 4 hours in straight takes or whatever, there is a lot of work behind it (with all the enthusiasm of youth). Add to this that Rob & Terry were top-notch musicians/songwriters who were very selective in their choice (they had to choose between about 25 songs!) and you get an almost masterpiece. Some mysteries will never be solved. What is sure is that Follow the Sun should have had the same popularity than its little brother. I hope that will happen someday and please, add this to the next Galactic Ramble edition. Follow the Sun is essential. Once again I invite you to visit the great Terry Friend's website.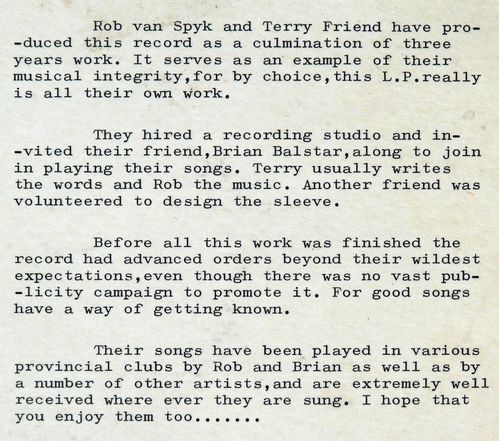 Lady Death

Follow the Sun

Come the Day