Pig Rider - Heterophonies (1976) and the buried treasure...
20
janv.
2015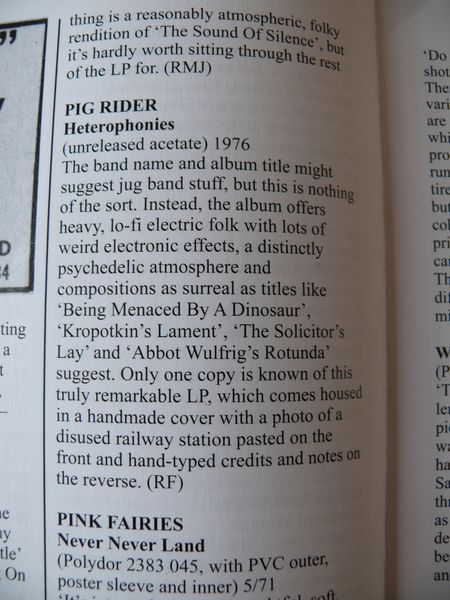 Time has come to celebrate the band which became in only a few years, a collector dream, after that a well-advised man, called Richard Falk, reviewed a mysterious oddity called Heterophonies, in the Galactic Ramble book. It is one of these elusive albums like Echoes and a Dream or Bob Sharpe that seemed destined to stay forever lost. Against the odds, the impossible happened in May of 2013, when I got in touch with the Pig Rider members. But there is more unreal. What I was on the point to discover was way beyond my wildest dreams. Heterophonies was only one of their many, many great recordings - 22 in all, including the 45rpm and tapes, complete, and to date unperformed, opera for schools, a song-cycle about Luton, a town they knew nothing about; songs designed to be played backwards, songs which are slightly offensive and others which are too offensive to play at all, anywhere, ever. Soon after this, I had on my desk an Excel document that lists 142 of their songs with tremendous datas (credits, durations, ratings...) and a PDF file of 107 pages about Pig Rider and their discography! The more I learnt about the band the more I was astonished.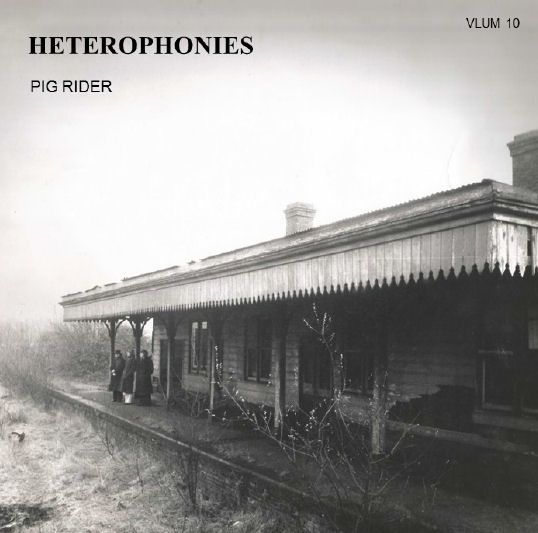 Dracula
Ayleen May
Kropotkin's Lament
Heterophonies was not the first album of Pig Rider, but the third one, and, as unbelievable as it sounds, the less rare of them: one copy for each band member and they were 6 at the time, but 40 peoples have played in Pig Rider over the years, from the very beginning when the core of Pig Rider, John Mayes and Colin Kitchener met at the aged of 12 years old. Although the band's musical style has varied considerably over the 45 years since it was formed (it has been described as going 'from joke folk to mock rock'), some of the key elements were already in place by the start of the 1970s - very strange and occasionally very funny lyrics, some easy-to-play chord sequences, Colin's cavalier approach to timing and at least one band member who couldn't play any musical instrument at all to make John sound good. This important role, initially performed by Pete, was later competently handled in live gigs by Mike Granatt, who John and Colin met at London University, but perhaps the best of all was Joe Buckett, whose enthusiastic percussion and singing is a highlight of the early recordings.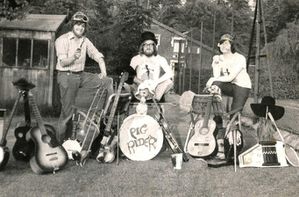 In fact, their musical development arose entirely through buying new instruments. They started with guitars and mandolins, because they didn't have any keyboards. The Saga of Eric the Pink owes its sound to the purchase of a synthesizer and a harmonium, Stotat to the fact that they had an electric piano, A Guide to Moroccan Flora Volume II, to some electric drums, etc. Another secret ingredient of Pig Rider is that most of the songs were heavily beer-assisted in both composition and performance.
Despite Pig Rider playing live some 20 times over the 60s and 70s with varying membership, names and success, recording was always the main activity of the band. The first attempt, in 1968, now known as Never Mind the Rowlocks because of its cover featuring John, Colin and Pete holding canoe paddles, was [according to the band members] simply, utterly and overpoweringly awful.
The second, Animals with Few Teeth and Small Brains, was a marginal improvement, and the first which the band had cut onto vinyl. Although some of the songs were pretty good, the production quality was mostly non-existent - but the next two albums saw a step change.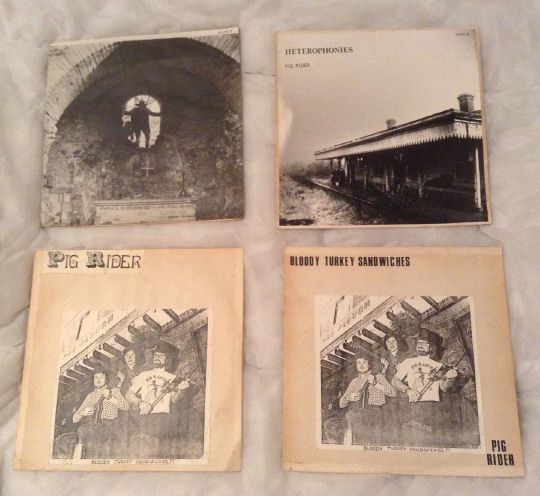 Bloody Turkey Sandwiches and Heterophonies were recorded between 1973 and early 1975, and had everything the band needed; a proper tape deck with the capability to double-track; some skilled musicians in Jim Bruce and Nigel Enders by to support John and Colin; the aforementioned Joe Buckett; and most importantly Ian Baker to produce, edit and where necessary translate the songs. The recordings were made in Ian's bedroom and Nigel's family's front room, although cunning use of Ian's reel-to-reel gave some extra atmosphere. Because there was usually only an hour or two available at each session one take was all that was normally allowed, which explains all the wrong notes and the bits where the singer obviously doesn't know the words.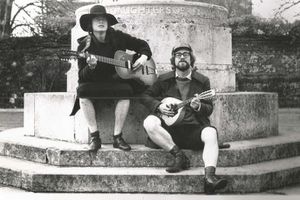 After these albums John and Colin went it alone, producing seven more albums (two of them double) which were released only on cassette tape. It all came to an end in 1993, half way through putting together Morris Dancing on the Hindenburg Line when John's job moved 500 miles to Scotland. The album was finally finished in three days in the early 2000s, during which time they wrote three tracks in a lunchtime in a pub in Yetts o'Muckhart and recorded them that afternoon. The final gap in the album was filled when Colin sang Intercourse with Aliens onto a tape and posted it to John, who added the backing.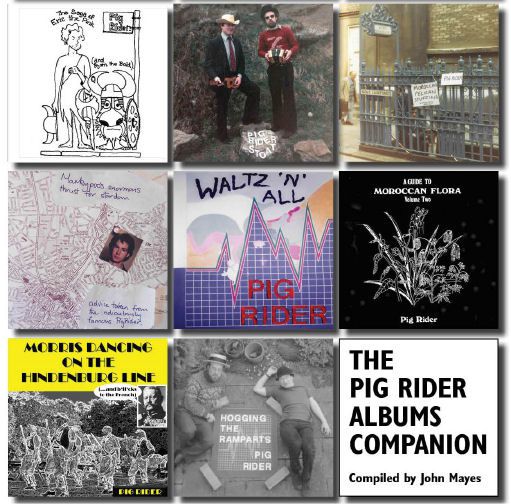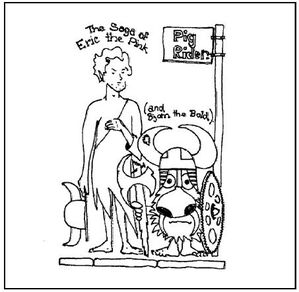 The Parting
Eric is thrown in the Atlantic
The Prospector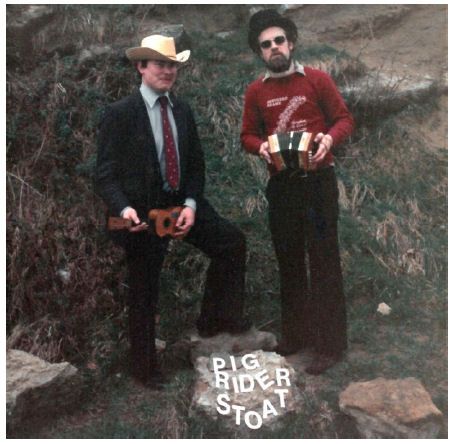 Alight with Prowling Hamburgers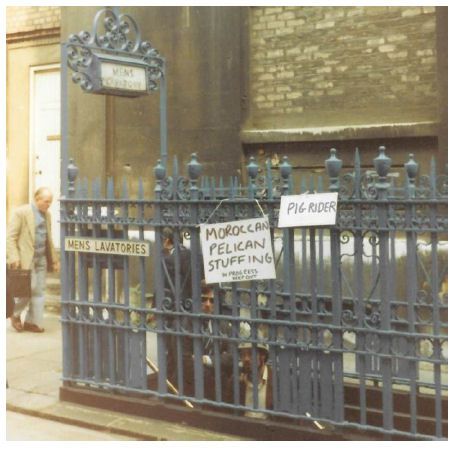 Give Your Lunch to a Lemmin
Life on Brighton Pier
BS - Bill Stickers Repents and the Great Big Ending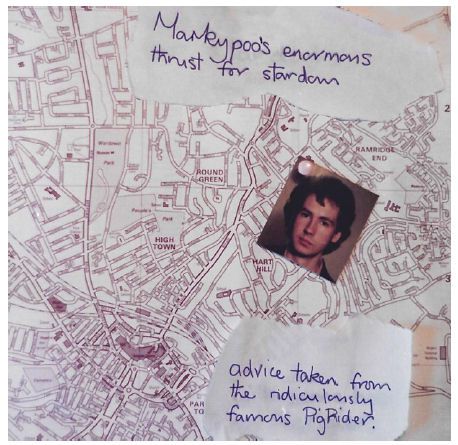 Mabel Incurs a Four Point Penalty
The Incredible Stan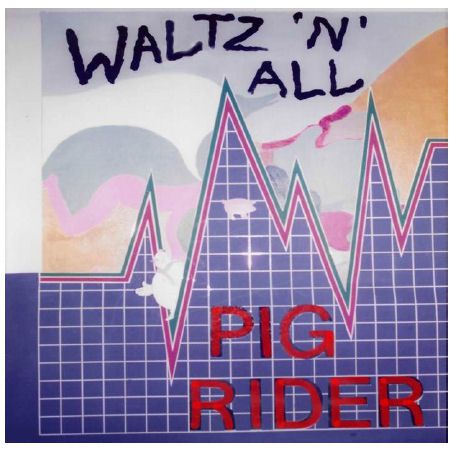 Glory, Glory Halitosis
Ralph the Poisoned Ferret
Mabel's Undercover Lover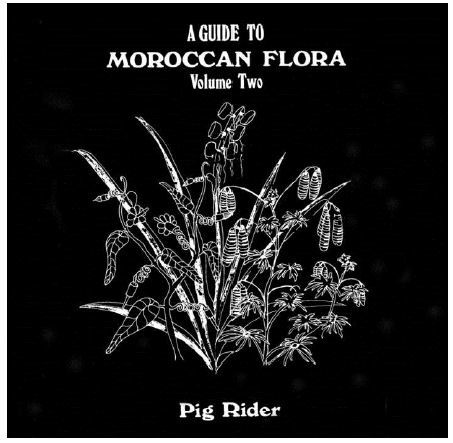 I Want to Make a Million
Don't Call Me
Pervert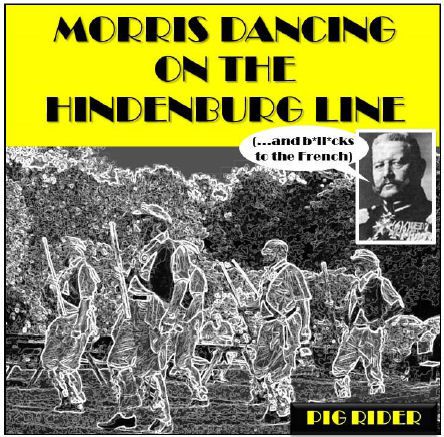 Child of the Sixties
Weekend in Spain
I'll Be Your Tree
Pig Rider (previously known as D Jabferg Flossyakkit and Bob Scratch and his Country and South Eastern Spring Blues Band) is a fascinating band on every level. How can it be possible that a band like this, with such a huge and fantastic catalog stayed in the shadow all these years? There is no other example like this in the music history, as far as I can think of, making it one of the more interesting band ever. Pig Rider could be argued they are the first truly DIY band predating The Desperate Bicycles by a few years. Their story must to be told and it is time now for the world to experiment the incredible Pig Rider music. The best known music label around (Guerssen) is about to reissue two of their great albums Bloody Turkey Sandwiches and Heterophonies, but it is no longer a secret. I don't know if this still holds, but John owes me a beer, and I should met him in a few months, during his holidays in France! Incredible.