Ken Saul - Seashells (1971)
09
avr.
2011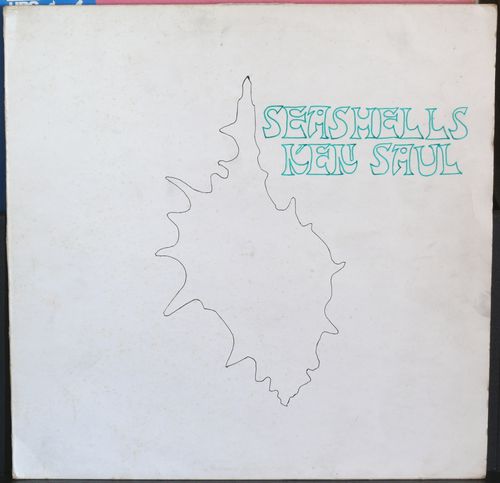 « Un coquillage est une petite chose, mais je peux la démesurer en la replaçant où je la trouve, posée sur l'étendue du sable. Car alors je prendrai une poignée de sable et j'observerai le peu qui me reste dans la main après que par les interstices de mes doigts presque toute la poignée aura filé, j'observerai quelques grains, puis chaque grain, et aucun de ces grains de sable à ce moment ne m'apparaîtra plus une petite chose, et bientôt le coquillage formel, cette coquille d'huître ou cette tiare bâtarde, ou ce "couteau", m'impressionnera comme un énorme monument, en même temps colossal et précieux, quelque chose comme le temple d'Angkor, Saint-Maclou, ou les Pyramides, avec une signification beaucoup plus étrange que ces trop incontestables produits d'hommes ».
Notes pour un coquillage, Francis Ponge.
Here, an incredible collection of seashells (or folk and acid folk songs) that apparently gave its name to a very small private label (Seashell Music) that released the much in demand Stone Angel album in 1973. There is no coincidence: Ken Saul was the leader of Stone Angel. Perhaps some of you know "Pictures Framed in My Mind" which has been compiled a few years ago (a great song by the way). Surprisingly, it was only issued as a single.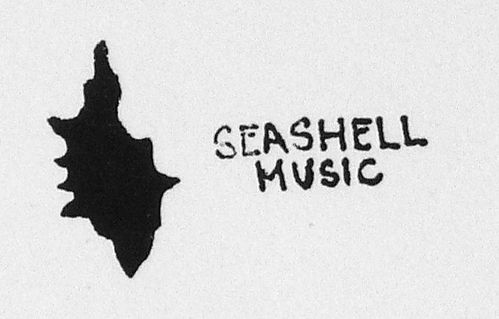 Seashells is a lost treasure worthy of its legendary status. Upon the first play, it sounds like a classic (not amateur at all) but do not expect another Stone Angel or Midwinter. It's a solo opus (plus Paul and Bob for piano and extra vocals) and there is no or very little traditional influence. I think it's the only reason that can explain why it hasn't been re-released.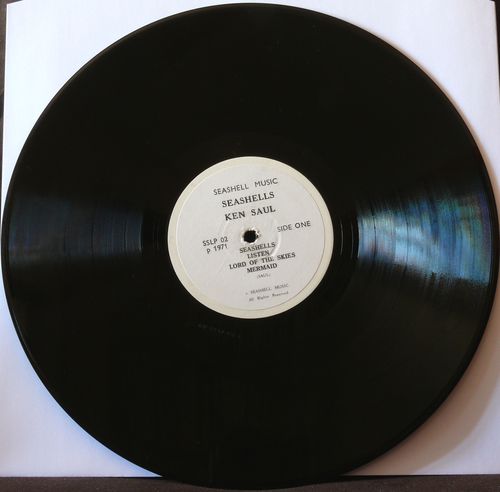 The overall atmosphere is majestic and wistful. The lyrics are always clever, witty and poetic (a lot of them are about nature). Ken's music is rich in sound, diverse and sometimes mesmerizing (especially in the longer tracks such as the six and half minute Seashells).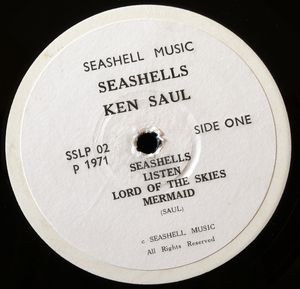 The heavy vinyl (that's remarkable for a private pressing) is housed in a simple handmade sleeve (I suspect the letters and the seashell were drawn with a felt tip pen). Back cover is totally blank and the LP comes with a cool insert. 100 copies were ever pressed.
Queerly, the only instrumental song (Mermaid) could have passed for a Jorge Boussac piece.

Lord of the Skies

Sad Bells

Lady in Grey

You'd Like to Know

Thank you Mr. Saul.