Keith Noble - Mr. Compromise (1970)
15
févr.
2014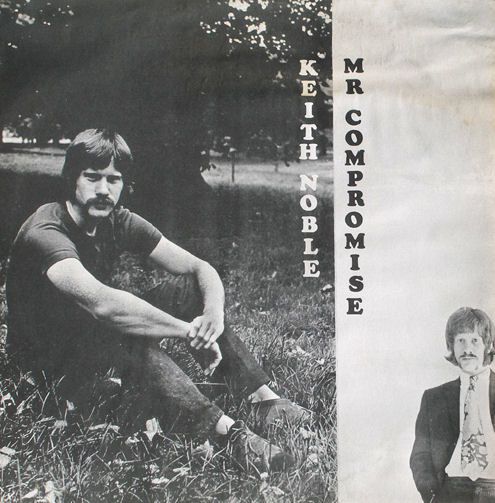 If you are reading this you might be a collector dude who gets excited about mega-rarity, stuff that rarely comes onto the market, the kind of stuff, as you may get a copy of the few known to exist, that will reach the £2500-or-something-MONSTER- my-ass price. As one of the rarest demo UK LP to ever be released (on the hugely high-priced Eden), Mr. Compromise might be a serious candidate that fits the pedigree I am talking about here. When, on top of that, two former members of an iconic band, in their early years at least, are the authors of this rarity, Mr. Compromise is a case in point.
Anyway, here's the details: Nick Mason and Roger Waters met in 1963 at the Regent Street Polytechnic in London, and first played together in Sigma 6, a band formed by Keith Noble and Clive Metcalfe, joined later by Richard Wright. The band's name changed several times, including the Megadeaths and the Abdabs. Metcalfe and Noble left the band to form a duo in the summer of 1964 (actually they moved to the US, where they wrote songs for Chad & Jeremy, including their biggest hit "A Summer Song"). In the autumn, together with Roger 'Syd' Barrett, Bob Klose joined the band as a guitar player (until the summer 65), band that performed under The Spectrum Five before becoming The Pink Floyd Blues Band, settling briefly on the Tea Set, then The Pink Floyd.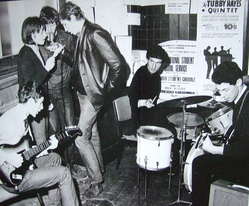 Don't expect anything radical here. No psychedelic posturing. No off-key vocals or discordant tracks that surfaced on the two contemporaneous Syd Barrett's solo efforts. Recorded in 1970 at the Eden Studios, Kingston and Blackheath Road Sound, Mr. Compromise, offers the perfect balance of whimsical pop tunes, jingle-jangle folk-rock and sorrowful folk. In addition to Bob Klose (guitar and backing vocals) the other players were Graham McKenney, Chris Reynolds, Dave Bell, Clive Goodenough (with such a name, probably Clive Metcalfe in disguise), Tom James, and Sheilagh Noble. Actually, the LP shows two different faces. The first side sounds located somewhere between the Kinks of Something Else and the early Byrds, which is not a bad place to be, so since Keith Noble adds its own distinctive style to not be too derivative. A simple acoustic guitar, a brushed drum and a bass, the tunes may be fairly quiet, with a jazz & bossa nova feel ("Mr. Compromise", "Secretary Jane" and its catchy trumpet gimmick) or rock harder with an electric full band groove ("Narcissus", "Only When I Laugh" and their Byrds-like hallmark guitar jangle), all show Noble's song writing capabilities, his taste for vivid character portraits and suburban vignettes in the style of Ray Davies.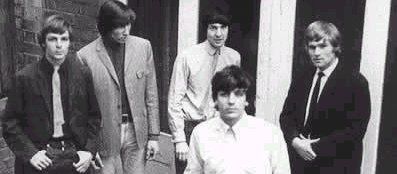 With the second side, however, the album executes a key-change of its own. The mood swings, Keith Noble naïve lead vocal sounds in a deeper way, the lyrics are more allegorical, the tracks longer. There's an introspective vein in these four numbers from Weather that captures some moody eastern flavour with a violin and a tabla to a devastating torch ballad ("Ashes and Silver") not to mention the disturbing King of the Icemen and its dissonant strings in the background.
You would think an extremely rare LP by the guitarist and the lead singer of pre-Pink Floyd incarnations would be this alone a very valid reason to call it a pinnacle for any music archaeologist. As such, you're missing the point. Far from being an artefact for Floyd-related devoted fans, this release stands apart for its quality from start to finish. Something of a treasure.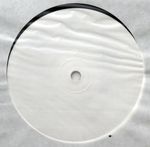 Secretary Jane
Dandelions Have Their Way
Ashes and Silver