Janet Jones - Janet Jones (1974)
21
oct.
2011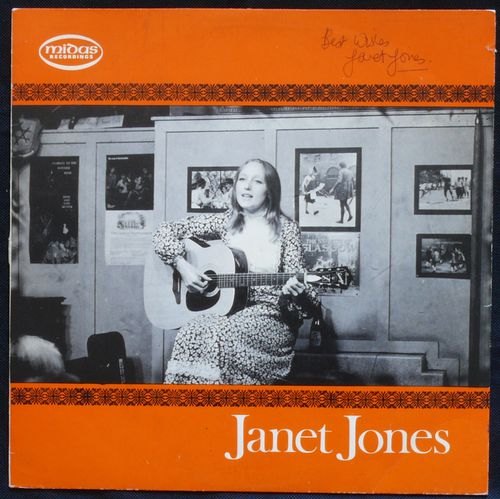 Janet Jones est d'un pedigree à démentir les clichés d'usage. Paru en 1974 sur le label Midas, deux ans après Sing to Me, Lady, cet album n'offrant que trois originaux se présente essentiellement comme un album de reprises. Pas de quoi justifier les prix auxquels, au même titre que le précédent opus, il s'arrache régulièrement se dit-on, jusqu'à ce qu'une première écoute vienne dissiper ces préventions - pour autant qu'on puisse réduire la qualité d'un disque à sa valeur marchande.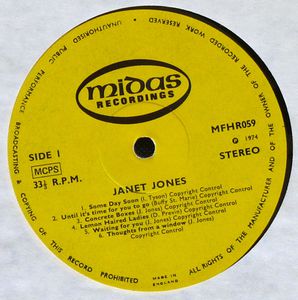 C'est que Janet Jones a de sérieux atouts à faire valoir. Mue par un souffle qui doit plus à l'âpreté et au dénuement du West Yorkshire - cette terre des Brontë - qu'à l'Oklahoma natal d'une mi-cherokee, mi-irlandaise, Janet Jones m'évoque Karen Dalton. Non que leurs timbres soient comparables, toujours au bord de la brisure chez l'une, quand l'autre est tout en maîtrise, mais par cette forme d'incandescence du chant et cette capacité à transcender par leur grâce une musique des racines. La définition même du folk, en somme.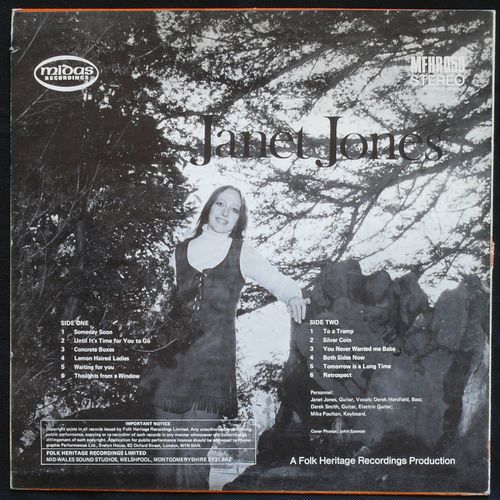 Although being mostly a covers album - and because of the cachet of the label - the eponymous second album by Janet Jones commands high prices on the collector's market (like Sing to Me, Lady). At first, this seems like a lot of money but you only have to listen to it once to make all doubts disappear. Her clear, beautiful voice really transcends music that comes from the roots. This is the very definition of folk music.
Someday Soon

Concrete Boxes

Tomorrow Is a Long Time