Guitar Club of Malden Manor Junior School - Manor Folk (1972)
06
oct.
2012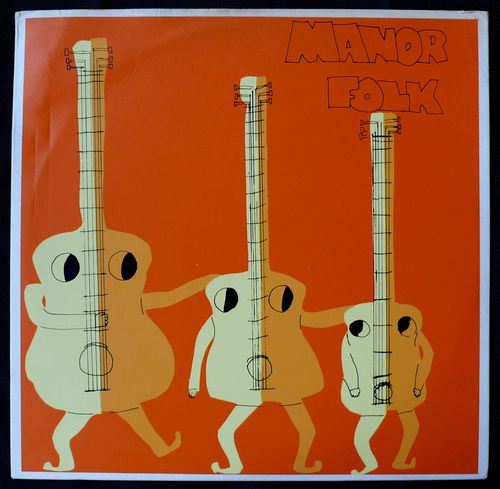 Charmante collection de chansons folk/pop interprétées par les enfants du club de guitare de la Malden Junior School au Royaume-Uni. 57 écoliers au total (ça n'y parait pas), dont de grands débutants, pas si grand que cela, investis d'une belle motivation. La copie rendue l'atteste. On pourra bien sûr pointer du doigt leur amateurisme, décrier peut-être leur manque (flagrant) d'originalité (reprises mille fois entendues, si ce n'est davantage), ou aller même jusqu'à qualifier leur album d'intitule, mais la recette prend. N'est-ce pas au fond la raison de ce succès 'not for everyone' ? En prime, on appréciera la jolie pochette.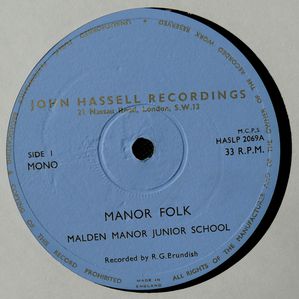 Four Strong Winds
Last Thing on My Mind
Dream
"Every child in the GUITAR CLUB is performing on this record. Some of the children had been having lessons for only a few months when the record was made, some others had been learning for nearly two years. The performances are an indication of the hard work all the children put into learning their songs, especially the beginners, who probably worked the hardest."
Taken from the insert.