Christie Hennessy - Christie Hennessy (1972)
17
mars
2011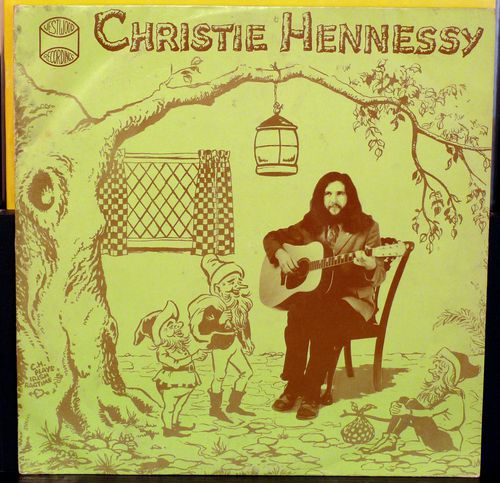 Enregistré dans une petite ferme du Pays de Galles pour Westwood en 1972, The Green Album est l'oeuvre d'un baladin. Conteur avant d'être chanteur, Christie Hennessy nous dépeint l'Irlande qui l'a vu naître, celles des terres du Kerry, au sud de Dublin. Une Irlande où quelques pas séparent le bocage le moins spectaculaire, les arbres les plus accueillants ("High in the Trees") des arêtes les plus impressionnantes, derniers escarpements du bout du monde, comme un appel au large ("Young Sailor", "Far Away in Australia"). Une Irlande qui est celle d'une enfance heureuse, idéalisée ("When I Got to Bed at Night") où même les premiers pas professionnels ("Messenger Boy", "Don't Forget your Shovel") sont évoqués d'un regard tendre et bienveillant, parmi d'autres vignettes délivrées sur des airs ragtime ou traditionnels.
What better way to celebrate Saint Patrick's Day than with Christie Hennessy self-titled album, also known as The Green Album. Christie is not the best singer in the world, but he is a great storyteller who enjoys singing about his homeland, Ireland. His music - which can be described as Irish ragtime - is pretty entertaining and funny (that's a compliment) and will make you happy. Recorded in 1972 on the famous Westwood label, this LP was pressed in a run of only 500 copies.
High in the Trees

Messenger Boy

When Im Walking Out With My Girl

Lá Fhéile Pádraig Sona Daoibh!