Centaur Choir / 7th & 8th Grade Choir - Grease / Future Daze (1979)
08
mai
2011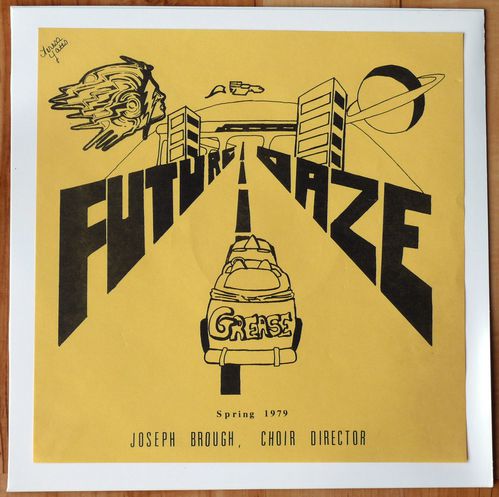 Un disque qui a bien failli m'échapper ! Commandé en novembre dernier, je ne l'ai reçu qu'en février, après qu'il a traversé trois fois l'Atlantique, mais l'attente valait le coup. Paru en 1979, Grease/Future Daze, split album improbable sort du lot et figure en bonne position de mon top middle school.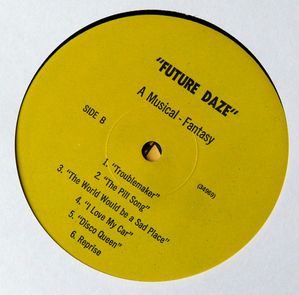 Le Centaur Choir ouvre le bal avec une interprétation réussie de la célèbre comédie musicale de Jim Jacobs et Warren Casey, qui vient tout juste d'être adaptée au grand écran. Simple coïncidence ? De l'autre côté, jouent avec tout autant de succès les 7th & 8th Grade Choir, une pièce inédite et forcément plus intéressante, placés sous la direction de son compositeur, Haeri Tollefson. Si Troublemaker, l'entame de Future Daze, est l'étoile la plus brillante du disque, attention à ne pas le réduire à cette composition, aussi superbe soit-elle. Les autres titres sont en fait dans la même lignée et ne souffrent aucunement du nombre de participants (plus de 120 au total). A ce jour, guère plus d'une ou deux copies ont refait surface.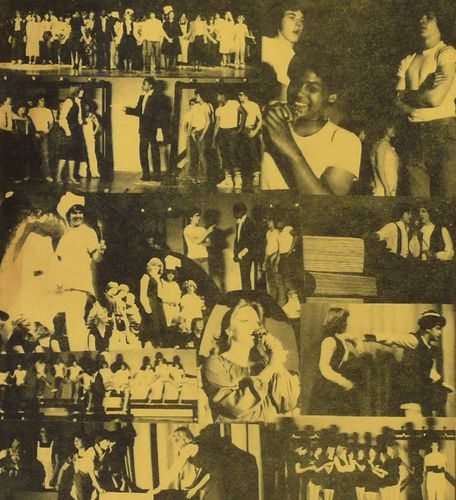 I had the chance to finally get this LP. It's rare. There are no more than one or two copies that have resurfaced. Grease/Future Daze is certainly a school project but there is no school mentioned on the cover or on the label. Actually, there is very little info (nothing more than the name of the participants and the release year). It's a split album. On the a-side, the Centaur Choir does Grease. It's nicely done but not particularly original. On the B-side, we have Future Daze, which is a great musical comedy written (for the occasion) and directed by Haeri Tollefson. This one is performed by the 7 & 8th Grade Choir. Troublemaker is the stand out track, but to my ears, the whole album is a winner - even if it's a bit kitsch. Note also that there are more than 120 people involved in this project!
Troublemaker
The World Would Be a Sad Place
Disco Queen