Caroline Wolf - Wayside (1972)
08
mars
2011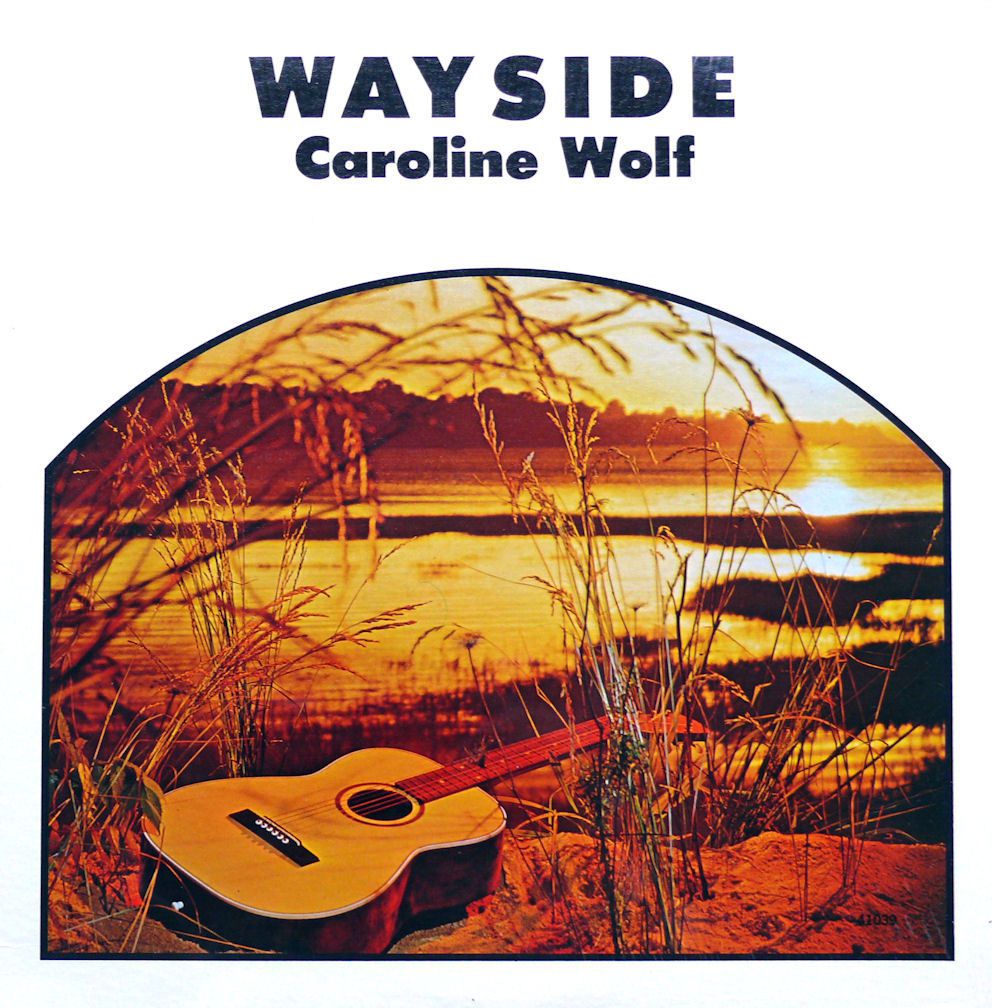 J'écoute rarement des folkeuses sans réserves. Question de voix. De timbre. Peu dont l'écoute échappent aux mieux, à un ennui poli, au pire, à une franche irritation. Combien de trémolos frisés, de voix supposées pures définitivement crispantes, de sous Joan Baez bêlantes pour le lysergisme pastoral d'une Linda Perhacs, la splendeur mate d'une Sybille Baier, la délicatesse virginale d'une Joie Boeke ? Une chose est certaine : Caroline Wolf figure en bonne place parmi ces exceptions.
Paru en 1972 sur Century (le plus célèbre des « custom labels »), Wayside est l'oeuvre de cette dolly bird ultime à l'étrange beauté métisse, posant en pied au verso de la pochette. S'il fallait se risquer au jeu des comparaisons, c'est du côté des messieurs qu'il faudrait se tourner : par bien des aspects, Wayside fait écho à John Does Is de John Thome, sorti sur Universal Master en 1976 (background folk/garage acoustique, chants et rythmiques presque jangly).

Outre l'expressivité de son chant - sa voix est irrésistible - Caroline Wolf se révèle être une instrumentiste douée, officiant à la guitare, au clavecin et même au piano le temps d'un titre ("Child of the Snow", excellente chanson de Noël) au côté de The Sun People, formation de quatre musiciens. Critiqué assez durement dans Acid Archives, Wayside, qui ne comporte que des compositions originales, ne mérite en réalité que des éloges et devrait, durablement, vous réconcilier avec le folk féminin.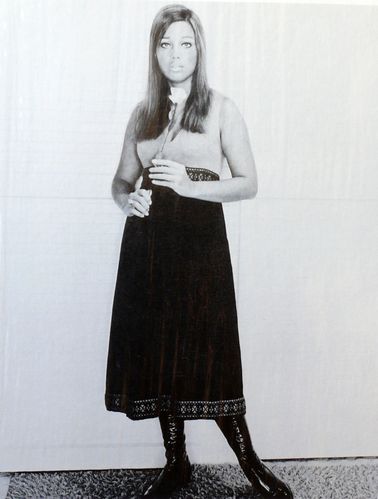 Now, to answer the question on everyone's minds - what would be John Thome's music if he was a lady - check out this fabulous album by the very talented Caroline Wolf. She plays acoustic guitars, harpsichord, piano (use for a lovely Christmas song) and vocals (her voice is one of the most unique and beautiful I've come across). Note also that Caroline is backed on many tracks by The Sun People, a full and competent band featuring acoustic guitars, electric guitar, electric bass and drum. Wayside was released in 1972 on the famous Century custom label, and it's clearly one of the best do-it-yourself projects out there. By the way, do not trust Aaron Milenski in Acid Archives, he totally missed the point. Last but not least, all music and lyrics are originals.
Wayside

Sagittarius

Beating the System

So Beautiful