Bob Hughes - My Old Man (1976) + The Bob Hughes Band - The Kids Are Ok! (1978)
22
mars
2011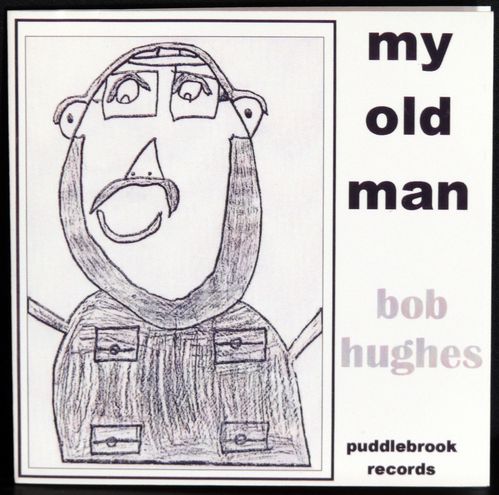 Trente-deux ans, c'est l'âge auquel Bob Hughes enregistre son premier disque (My Old Man) aux Spaceward Studios, en 1976. S'ensuivent dans ces mêmes studios de Cambridge, In For a Penny avec le groupe Hooknorton en 1977 et The Kids Are Ok! l'année d'après. Il en réalise trois autres dans le courant des années quatre-vingts, cette fois-ci dans le Lake District (au nord de l'Angleterre), avant de retourner en studio en 2010, pour livrer Breakfast in Gaza, avec son dernier groupe, Coolbox. Seuls seront présentés aujourd'hui, My Old Man et The Kids Are OK!, deux albums très différents, qui ont en commun de ne pas avoir reçus le succès qu'ils méritent. Puis, une interview exclusive avec Bob Hughes himself, qui eut la gentillesse de répondre à mes questions.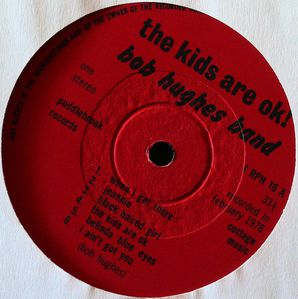 My Old Man, premier opus de Bob Hughes, chanteur, compositeur et musicien accompli, est le fruit d'une seule session de 12 heures (contre deux pour The Kids Are Ok!) en compagnie du guitariste Ron Turner (aka The Boy) et de Carmen Cinque (Chic), qui prête sa voix le temps de quelques titres. De facture plutôt classique (couple guitare aérienne/chant), My Old Man est un très beau recueil de chansons folk intimes, dépouillées et poignantes. Réussi de bout en bout et parfaitement produit, cet album va à l'essentiel.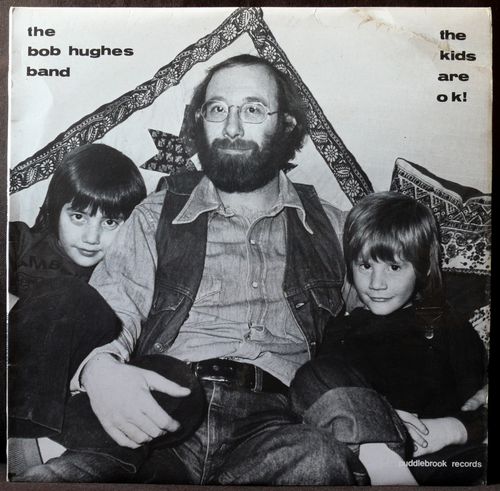 Deux ans plus tard, The Kids Are Ok!, prend une toute autre direction. D'un album quasi-solo, nous sommes passé à celui d'un groupe. The Bob Hughes Band est née, composé outre Bob Hughes (guitare 6 et 12 cordes, chant) de John Kaliski (guitare, basse, chant), Alan Buxton (idem que John), Gary Moore (batterie), Adrian Nash (claviers, chants) et The Boy (guitare). Mais surtout, la musique du cambridgien s'est électrifiée. Avec The Kids Are Ok!, Bob délaisse en effet le folk acoustique des débuts, pour un folk rock racé et (parfois) survitaminé, dont les mélodies imparables et inoubliables s'impriment durablement chez l'auditeur. Un trésor vivement recommandé que l'on doit à ses enfants, Rob et Maf, sans qui rien n'aurait vu le jour.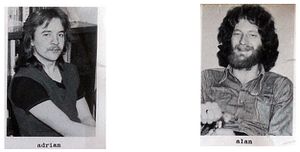 Bob Hughes recorded three albums at the Spaceward Studios in Cambridge between 1976 and 1978. Then, in the eighties, he released three others discs, this time, in a studio located in the Lake District, in North of England... before to come back in studio last year, to record Breakfast in Gaza with his last band, Coolbox. Today, I'll present only two of them, his first record (My Old Man) and The Kids Are Ok!, that are very different. But both of them are truly fantastic and unfortunately, not well-known. Then, an exclusive and very interesting interview with Bob Hughes himself who accepted to play the game. Thanks so much Bob.
So, My Old Man is the first release of Bob Hughes, a great musician and singer/songwriter. It was recorded in only one session of 12 hours (two sessions for the The Kids Are Ok!), with the help of the guitarist Ron Turner (aka The Boy) and Carmen Cinque (Chic) who added extra vocals. What is very impressing, regarding the quality of the LP, a lost folk classic album? There is not much to say except it's beautiful, touching and poignant.
The Kids Are Ok! is a step in a new world. Firstly, it's the work of a band, The Bob Hughes Band which comprised of Bob Hughes (12 string guitar, 6 string guitar and vocals) and 5 talented musicians: John Kaliski (lead guitar, bass guitar, vocals), Alan Buxton (same as John), Gary Moore (drums), Adrian Nash (keyboards and vocals) and Ron Turner (lead guitar). Secondly, this album is much more folk rock than My Old Man, with plenty of electric guitar. Melodies are so catchy they will stay in your head for days, I tell ya! Highly recommended.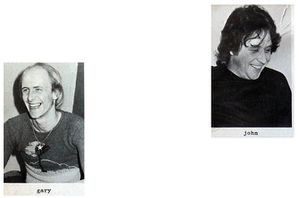 My Old Man
Satori
Drifting Away
Why don't We Do It
High and Dry

The Kids Are Ok!
The Kids Are Ok!
French Wine
Jacqueline
Nichola's a Place (I Know)
You can buy the CD-Rs by contacting Bob Hughes here : coolbox1@virginmedia.com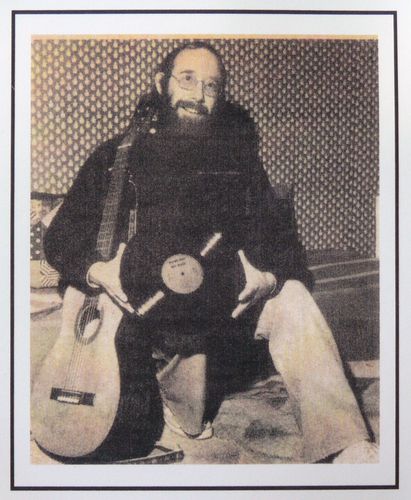 And now, the interview with Bob Hughes!
1) What musicians inspired you when you were growing up?
My youthful inspirations? My father, he was the only musician I came into contact with. He played the accordion.
I could say, Dylan, Beatles, Françoise Hardy, MJQ, Christopher Logue, Leonard Cohen, Elvis, doo wop, folk music and blues, Little Richard, Buddy Holly, West-Side Story, Grieg, Carol King, Radio Lux/Caroline, too.
However, the songs that most inspired me were:
Diana - Paul Anka
Stay - Maurice Williams and the Zodiacs
Blue Moon - The Marcels
Duke of Earl - Gene Chandler
2) How old were you when you recorded your first album?
It was My Old Man in 1976. I was 32.
3) Was it a dream come true for you?
Not really. It was inevitable, I grew up surrounded by music. I just needed to write good songs and save enough money. I started writing when I was 17/18.
4) Why did you choose the Spaceward Studios?
I'd heard that Mike and Gary at Spaceward were very good, and it was the only game in town. There were no other studios nearby. I did two albums with them. My Old Man, helped by Ron Turner, a great guitarist, and Carmen Cinque who added vocals, (the three of us had been in Maggie's Farm together in the early 1970's) and then The Kids Are OK!, with Gary Moore, Alan Buxton, Adrian Nash and John Kaliski. Ron also played on a couple of tracks.
5) How was recording at that time?
It wasn't infinite track digital obviously, it was 8 track reel to reel, and very little could be corrected technically. Everything had to be done as you wanted it on the record, so it was hard work - especially when you didn't have much money. We recorded My Old Man in one session and The Kids are OK! in two!!
6) What album (or song) are you most proud of, and why?
Difficult to say really, it changes with my mood.
Technically, I suppose it's a track on another album, this time recorded in a studio in the Lake District (Linden Sounds), with Guy Forrester and Maire Morgan. The album is called The Black Water Out-Takes, and the track is called Who Are You.
For shear emotion its got to be, High and Dry. This is on My Old Man, with a different piano version on Hooknorton's In for a Penny.
For tune and lyrics there are two. The Kids Are OK! on The Kids Are OK! album, with another much softer version on Breakfast at Stan's, and Beirut, There are two different versions of this song. One on, The Black Water Out-takes and one on Breakfast at Stan's.
7) Why are you not famous?
Damn, I thought I was!!
Thanks for all Bob.