Bob Hughes - Breakfast at Stan's + Black Water Out-Takes + Songs from the Orange Stairs (1982 - 1991)
22
juil.
2011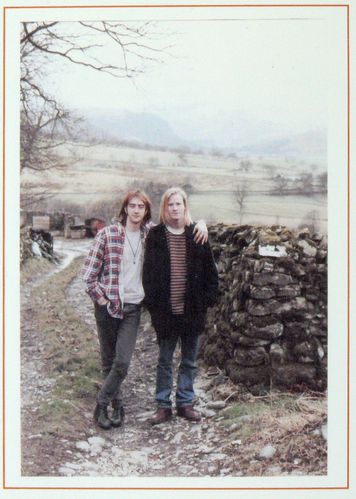 Quatre mois seulement, que Bob Hughes a été présenté sur Somewhere there is music. Mais assez, pour que d'autres blogs prennent le relais, que My Old Man et The Kids Are OK! trouvent un écho favorable à l'autre bout du monde (en Corée, au Japon…). Assez encore, pour que des labels renommés le contactent, nous laissant augurer le meilleur pour Bob Hughes.
It's been only four months since I introduced Bob Hughes to my dear readers. It was enough for him to get new fans at the other end of the world (South Korea, Japan…). Of course, that would never have been possible without other music blogs - and thanks to them for that. In the same period, Bob has been contacted by two well-known Korean labels. Both are interested in distributing The Kids Are OK! and My Old Man. So, keep fingers crossed.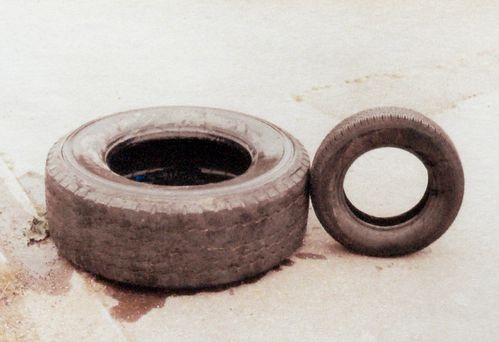 Découvrons maintenant, la période quatre-vingt de Bob Hughes (qui s'achève en réalité en 1991), celle des Liden Sounds (Roswill, Cumbria). Une riche décennie, qui couvre un total de trois collections de chansons (qui se chevauchent) enregistrées entre The Kids Are OK! et Breakfast in Gaza : Breakfast at Stan's, Black Water Out-Takes et Songs from the Orange Stairs. S'il n'est plus question de Bob Hughes Band, c'est de groupe ou plutôt de groupes qu'il faudrait parler, le cambridgien ayant su resté bien entouré. Au fil des années, l'enregistrement est devenu plus approximatif, la production s'est modernisée (typé plus 80, parfois trop ?), mais à chaque fois, l'excellence est encore au rendez-vous. Les compositions sont toujours aussi prenantes, l'inspiration présente et surtout, la voix de Bob Hughes est restée la même.
It's time for you to discover the Bob Hughes of the 80's (that ends in 1991). There are three collections of songs - most of them were recorded at the Linden Sounds with Guy Forrester and Maire Morgan - that bridge the period between The Kids Are OK! and Breakfast in Gaza: Breakfast at Stan's, Black Water Out-Takes and Songs from the Orange Stairs. The Bob Hughes Band doesn't exist anymore and all three albums are credited only to Bob Hughes (at least on the covers). Actually, it's always a team work and Bob Hughes still plays with a lot of friends. Bob Hughes's music has become more modern over the years (maybe too much at times) and the sound quality is certainly not as great as before. No worries. Bob stayed on the top: solid songwriting (not a real surprise), top-notch musicianship, great vocal quality (his voice hasn't changed one bit), without forgetting a good sense of melody.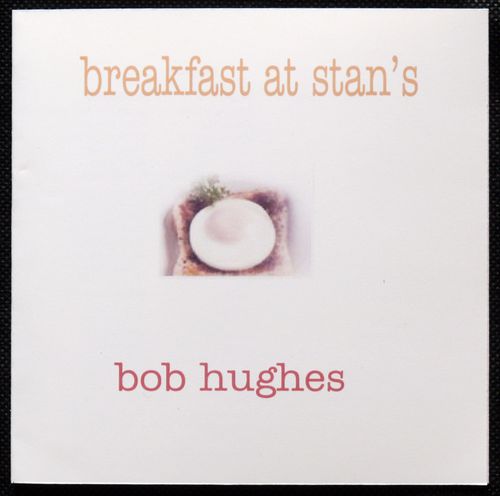 Dans Breakfast at Stan's, vous entendrez entre autres, un titre qui aurait pu sortir de My Old Man ("Music Where It's At"), l'une des plus belles chansons de Bob Hughes (Beirut II), une version live, solo et méconnaissable de "The Kids Are OK!" (lente, acoustique, chargée d'émotion et d'écho…), prise au Grand Theatre alors que Bob Hughes donnait un concert en compagnie de Ron Turner (de My Old Man) et qu'il vivait difficilement éloigné de ses enfants, Rob et Maf - qui l'ont d'ailleurs rejoint pour le dernier titre de l'album, Seconds In Paradise (Matthew joue la plupart des instruments tandis que Robert se partage les vocaux avec son père). A noter qu'une excellente photo de Rob et Maf, prise évidemment bien après celle de The Kids Are OK! sert d'illustration à Breakfast at Stan's (ils avaient 18 et 16 ans).
Music's Where It's At
The Kids Are OK
Sideshow
In Breakfast at Stan's, you will hear, among other songs, the lovely "Music Where It's At" that could have been on Bob Hughes's first album, Beirut II which is one of the very best songs written by Bob Hughes and last but not least, an awesome and almost unrecognizable "self-cover" of "The Kids Are OK" (a softer and very heartbreaking version) recorded at The Grand Theatre while Ron Turner had been taking a break (it was indeed a gig with Bob and Ron). This new version is very important for Bob Hughes in that sense it was performed like when he was living away from his childrens and quite unhappy. Speaking of Rob and Maf, they joined to their father in the last song! Matthew plays most of the instruments (drums, lead guitar, rhythm guitar and bass guitar) and the vocals are shared between Robert and Bob Hughes. There is a nice photo of them on the jacket (they were aged of 18 and 16 years old).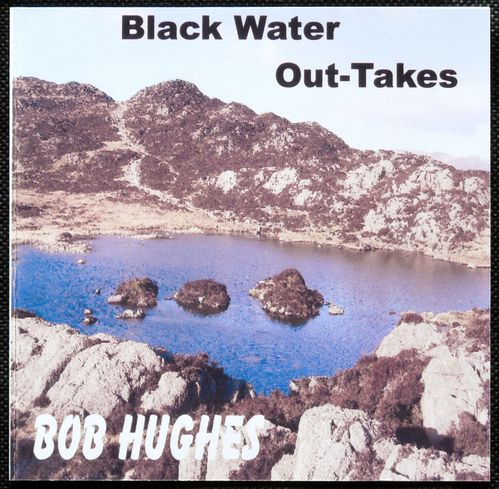 Dans Black Out-Takes, vous découvrirez ce qui est en vérité, la version originale de "Beirut" (d'où le II dans la collection précédente), écrite durant le massacre de Sabra et Chatila, une reprise actualisée de "Send Away My Passport" (avec des bruitages aériens), "Who Are You?" et ses accents new age, l'extraterrestre et futuriste "The Magnetic Sea", sans oublier bien sûr, la voix de Carol Jackson qui chante pour la première fois aux côtés de Bob Hughes.
Not Pretending
Beirut
Kerouac
In Black Out-Takes, you will discover the really first version of "Beirut" (now, you know why there was a first version in Breakfast at Stan's), that has been written during the massacres at Sabra and Shatila, a new version of "Send Away my Passport" (with aircraft flypast), "Who Are You?" and its nearly new age influences, the weirdo and futurist "The Magnetic Sea", without mentioning the voice of Carol Jackson (a sea-side show singer) who recorded with Bob Hughes for the first time ever.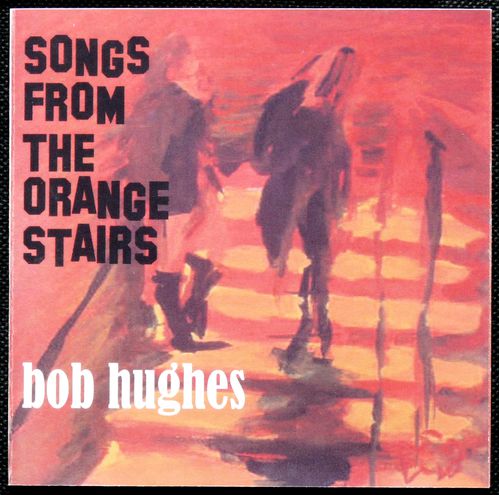 Dans Songs from the Orange Stairs, vous apprécierez les sonorités datées mais attachantes de "Where Will You Sleep Tonight", "Flame of Your Fire", le très seventies folk-rock "Do It With You" (Bob Hughes en solo), ou encore la guitare hazelienne de "Lonesome on the 8th Street".
Lonesome on 8th Street
Do It With You
Birdie's Song
In Songs from the Orange Stairs, you'll enjoy the dated but appealing sounds of "Where You Sleep Tonight" (this song would have been perfect for a John Hughes teen movie - it's a compliment), "Flame of Your Fire", the very seventies and folk-rock "Do It With You" (a solo performance), or also the Eddie Hazel like guitar of "Lonesome on the 8th Street".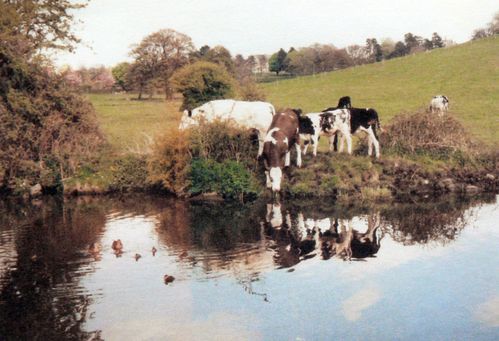 Et enfin, vous serez étonné et séduit par tous les autres trésors de Breakfast at Stan's, Black Water Out-Takes et Songs from the Orange Stairs. Trois disques solides, trois superbes albums qui loin d'être réservés aux seuls 'complétistes', pourraient recueillir bien des suffrages.
And finally, you'll be amazed and charmed by all the many other treasures featuring in Breakfast at Stan's, Black Water Out-Takes and Songs from the Orange Stairs (I can't quote them all). It's really three strong albums from start to finish. If you're not too fussy with the sound recording, I can assure you that you'll not be disappointed. They are definitely not just for the hardcore fans.
You can buy these albums by contacting Bob Hughes here: coolbox1@virginmedia.com