Bluebyrd - Sweet Thoughts... (1975)
09
mai
2011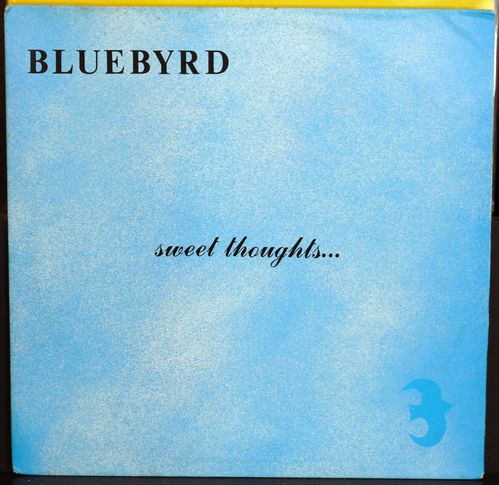 Il y aurait donc une vie avant la firme, la réussite, les conseils d'administration, le cash trébuchant en guise de carte de visite. Une vie avant çà. Une vie où quatre garçons du Minnesota du Nord, quatre garçons de bonne famille encore étudiants monteraient un groupe pour nous transmettre leurs tendres pensées. Une vie où le sentiment amoureux ferait tutoyer les anges, où l'on prendrait le temps de contempler la lune argentée et de chercher le soleil derrière les nuages. Une vie d'éternelles fiançailles, de promesses renouvelées, de temps suspendu.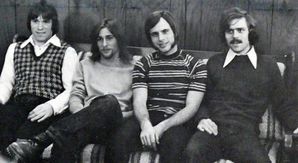 De toute évidence ces quatre oiseaux là - Mark Kartarik, Bill Tomsuden, Terry Jenister et Jim Nidelkoff - goûtent fort les scarabées, surtout les scarabées qui suivent leur pente rêveuse. Tradition oblige, le chant est assuré à tour de rôle par les auteurs respectifs des titres, les John et Paul de service étant ici Kartarik et Tomsuden (seule exception, "I'm Glad" signé par Jenister). Conçu comme un disque de démos patiemment ouvragées, Sweet Thoughts nous offre une merveille de pop-folk délicate aux lignes de guitare subtilement flottantes, aux voix douces jusqu'au volatile.
Everyone has a past life. Before entering the real world, becoming a business man, succeeding in life, buying a big house and a luxury car, Mark Kartarik played in a band in Northern Minnesota (called Bluebyrd), like the famous stock market analyst, Bob Prechter - the main man of News. It was mainly influenced by The Beatles - the sweetest side - and composed of four musicians (Mark Kartarik as Lennon, Bill Tomsuden as McCartney, Terry Jenister and Jim Nidelkoff). To follow the Beatles tradition, composers performed their own works and it's really great. They may have recorded another album but according to what I read on Waxidermy, the other LP could be from a different band!
In the Morning Light

I'm Flying High

Peggy's Song