Athanor - Graveyard / Inner Space (1973)
29
déc.
2011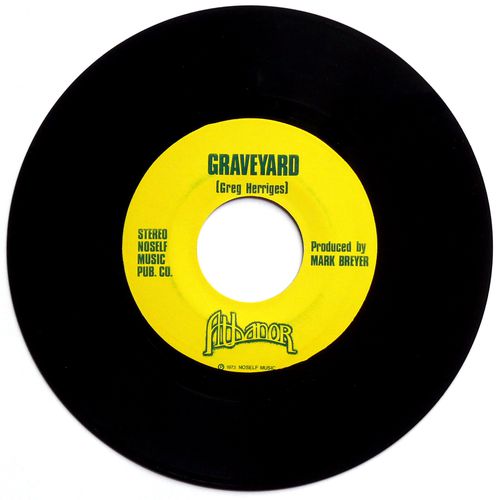 2011 is already gone. It's time again to take stock of what remains in our ears and think about the highlights of the past 12 months. It's been a crazy year for me but, if I had to select just one song, the song that most impressed me, which makes me smile each time I play it and enjoy life more, then that would probably be "Graveyard" (there is no error!) - a song that can be found on the first single of Athanor (it was recorded in June 1973 at Paragon Recording Studios on a 16 track 30 IPS). I could have been disappointed - I must say my expectations were set very high. It hasn't been the case at all. Instead of that, it was more like a waking dream! "Graveyard" is a highly-sophisticated pop-psych song, with a multifocal approach, complex harmonies and melodies, double tracking effects, many studio musicians behind it, not to mention how terrific the lead guitar is (the surf guitarist Mike Miranda played lead on both numbers on a Fender Stratocaster). But perhaps the most surprising thing about this 45 is the flipside, "Inner Space", a song that is nearly as stunning as Graveyard. Jeff Peters (who mixed "Inner Space" in LA) thought Greg sounded like Harrison on that track. When I listen to this song, I feel like I hear The McElroy Brothers without synthesizers. Unbelievable!
A few more things: Rick played Greg's Rickenbacker 430 guitar and electric piano on both numbers while Greg played 12 string Guild acoustic guitar.
Note also that Greg and Rick are looking to have the album released. Drop me a line if necessary.
Graveyard (must be played loud!!)