Athanor - Flashback (2013)
12
mars
2013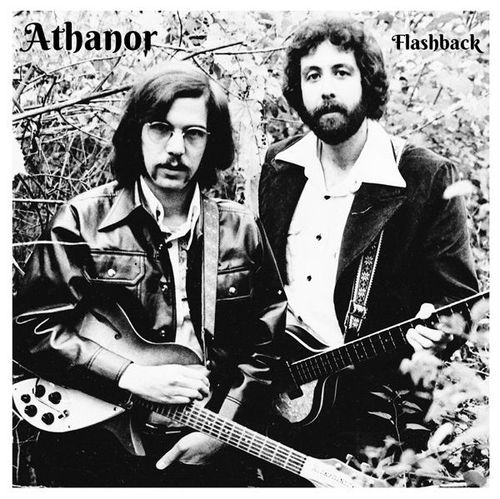 For the past year and a half, I had the pleasure of speaking by email with Greg Herriges, who formed Athanor with his friend Rick Vittenson. It was great to learn some interesting things about the duo - as the story goes - and to know better Greg's current work as a writer and a professor in the Harper College's English Department who teaches a Beatles-specific class, or just to talk about this and that, with life as it comes. A question that has arisen upon talking with Greg was 'Why on earth with such a solid collection of material didn't you set about recording an album?', while this may be easier said than done.
And so it is - Athanor available on LP. It feels more like floating on cloud nine when bands like Athanor who missed the train for some reason, get another chance to climb on and are offered the possibility to get a wider audience. Suffice it to say, I am very grateful to Guerssen for making that possible and absolutely thrilled with the result. Like all this kind of releases, Flashback had an element of backstory too, with chance that often plays a large part in the fortunes of resurrection. There is nevertheless no need to go back over the biography of the band. We refer you to the extensive details of the Athanor story told in the liners by Mark Breyer, who produced the first single of the three 45s recorded and self-released between 1973 and 1975 by the duo and, those that have not yet done, so may like to read Greg and Rick's interview here. But anyhow, the nodal point here is undoubtedly how outrageously good these so-called demos and unreleased cuts are.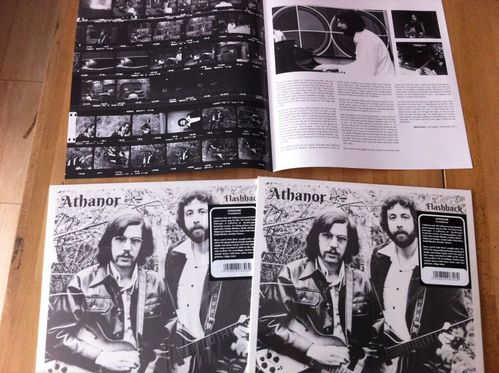 Forty years have passed since the first numbers were recorded, but it hasn't dated one bit and still sounds today like a slice of timeless pop gems. Maybe because during its first 1973-75 lifespan, Athanor was already a throwback to the melodic 60s tinged pop - these 60s-in-the-70s acts - but also an unwitting power-pop first bud that combined hard-driving electric guitars with catchy arrangements and hook-laden melodies. But don't be misled by this collision and the heterogeneous nature of the cuts: this album is no less cohesive. From the erudite songwriting and imagery of "Urizen" to the pared-down lines of "Like A River Flows", from psychedelic hypnotic meander to raspy intensity of pop tunes at their most naked ("Habbits"), from the brooding "Wonder Why I'm sick" and its thunderous guitar energy to evocative and heartfelt ballads ("Hidden Monsters"), the Athanor aesthetic has a familiar sounding yet distinctive, combining the flavor of late period Fab Four and solo Beatles releases (the Lennon's one to be more precise), tight harmonies (the way Rick complementing Greg is really great), and the powerful interlacing of electric and acoustic guitar parts. I can't say enough about this release.
I envy those among pop lovers who have never heard of Athanor. Perhaps one day, one of them wandering in the streets and listening to music near an open window will believe itself to be transported into another universe where an oldies radio station would play nothing but hits. I believe it will be only a turntable playing Flashback. The kind of story Greg may relay to his students.