Alan Dyson - The Still Small Voice of Alan Dyson (1968)
18
févr.
2012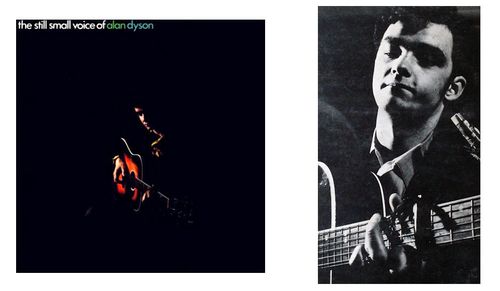 Pour qui joue Alan Dyson ?
A-t-il jamais eu l'intention que sa voix franchisse l'ombre qui l'environne ? Ou bien la pochette de ce disque paru sur Pye en 1968 n'est-elle pas en soi l'image même de ce qui guide quelques inlassables amateurs vers le folk, ce hors temps dans lequel on se retranche, comme on prendrait appui sur le noir pour se reposer de la lumière, en quête d'un refuge propice à la rêverie et aux révélations face aux gesticulations vaines et la vulgarité brutale de l'époque ?
Le repaire est ici familier, d'une facture early-sixties parfaitement classique, addendum précieux à tout collectionneur d'americana perdue en Perfide Albion.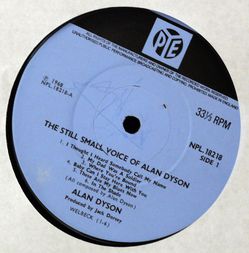 A mysterious folk album that has all the landmarks of a classic folk album, everything from the cover to the label (Pye), even the content. But it is the exact opposite and it is poorly documented. Too bad, because the still small voice of Alan Dyson really deserves to be heard. Would not have been out of place on Vanguard.
My Dad Was a Soldier

These Are My Blues Now

I Once Knew a Girl