The Sovereign Collection - Rolling in Love / I Only Dreamed You + Say It Once Again / A Day Like Yesterday
23
janv.
2019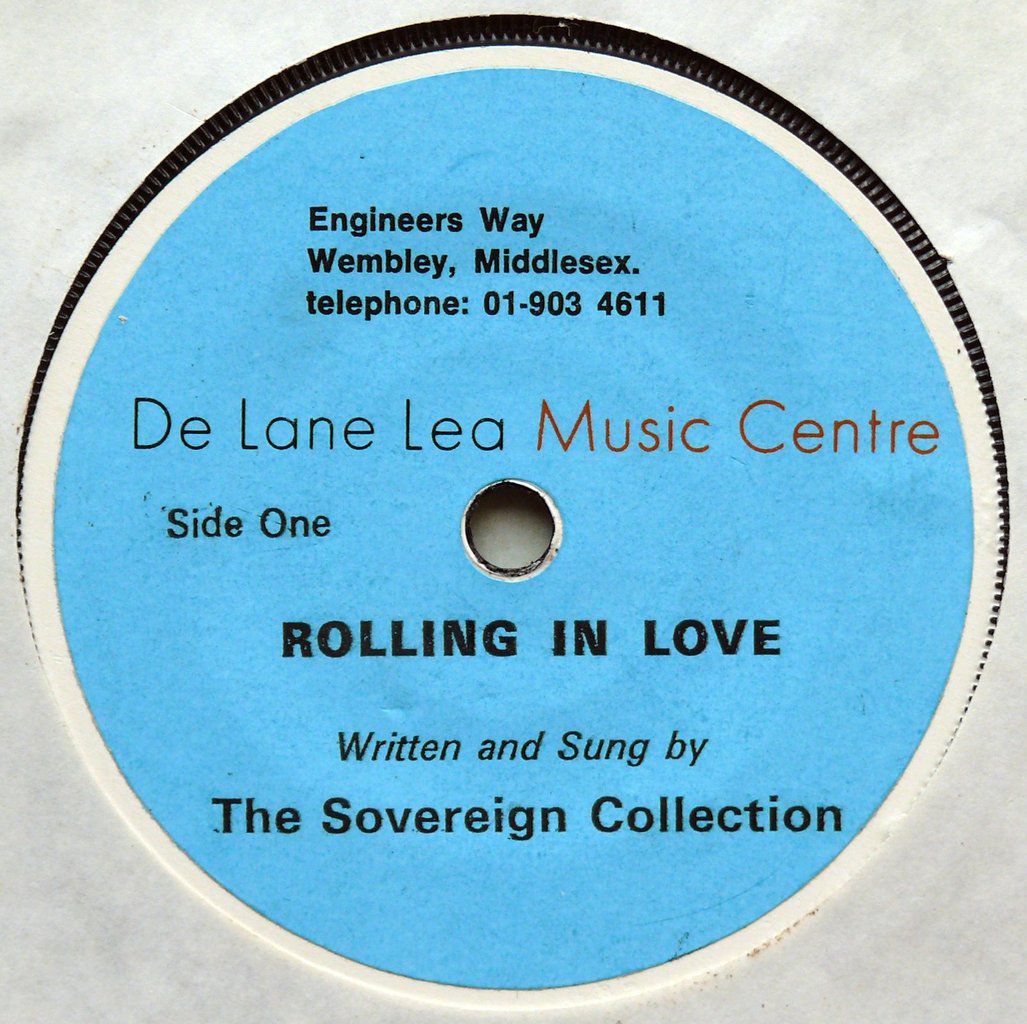 There is a tone of absolute, self-assured certainty hearing these girls introduce themselves at the start of each side of their first 7 inch single - We are The Sovereign Collection! -, passionate, determined and bristling with energy, much like aspiring singers treading the boards.
However, far from grabbing your attention like a talent show participant with a lot of tricks up its sleeve, The Sovereign Collection remains an alluring mystery, the kind of outfits that have completely slipped under the radar and be one the most discerning collectors never even heard of.
The Sovereign Collection may have been suffering from a quid pro quo as a contemporary crossover act with the same name reached #27 on the UK Singles Chart in April 1971 with "Mozart 40" released on the Capitol Record, one of these classical standards underpinned by embarrasing gimmicks intended to make it more accessible, sweet and easy on the ears. Indeed, not an artist's name to track down spontaneously.
So what of our Sovereign Collection? Four self-penned harmony folk tracks put together by teenage girls to showcase a very nice display of talent. The recordings were made at the De Lane Lea Music Centre, that, at the time, was relocated to Wembley and had become one of the top places to record rock. You can easily notice how rare these singles are by taking a look at their different releases. Strangely enough, "'Rolling In Love" could easily be taken as a one-off one as its follow-up was issued with two imprints, one of which - the cyan one - as the sole mentioning the record company. Also worthy of note is the "Rolling In Love" version given in the Highfield Children's Choir - Where Is Love? (1974) album reported by Richard Falk in a recent review. That's all or almost all there is to these unknown singers.
One thing is certain, however: listen to their cuts will make you want to check out a full LP by this outfit. There is more here than gentle folk harmony pieces, featuring simple acoustic guitars enhanced by a rustling tambourine. More than the familiar tropes of warmth and romance, fantazised romps and schoolgirls crush. These two 7 inch singles cohere into something more than beautiful sounding: a momentary suspension of reality, a lost in reverie female voices whose highlight is the quite magical "Say It Once Again" longing with a dreaminess that slows time. An absolute joy.
I Only Dreamed You
Say It Once Again