Naissance - Entre tes mains (1975) + Pour tisser le temps (1976) / Philippe et Christiane Chanson - Quand la vie nous regarde (1979) + A l'enfant du monde (1982)
11
janv.
2019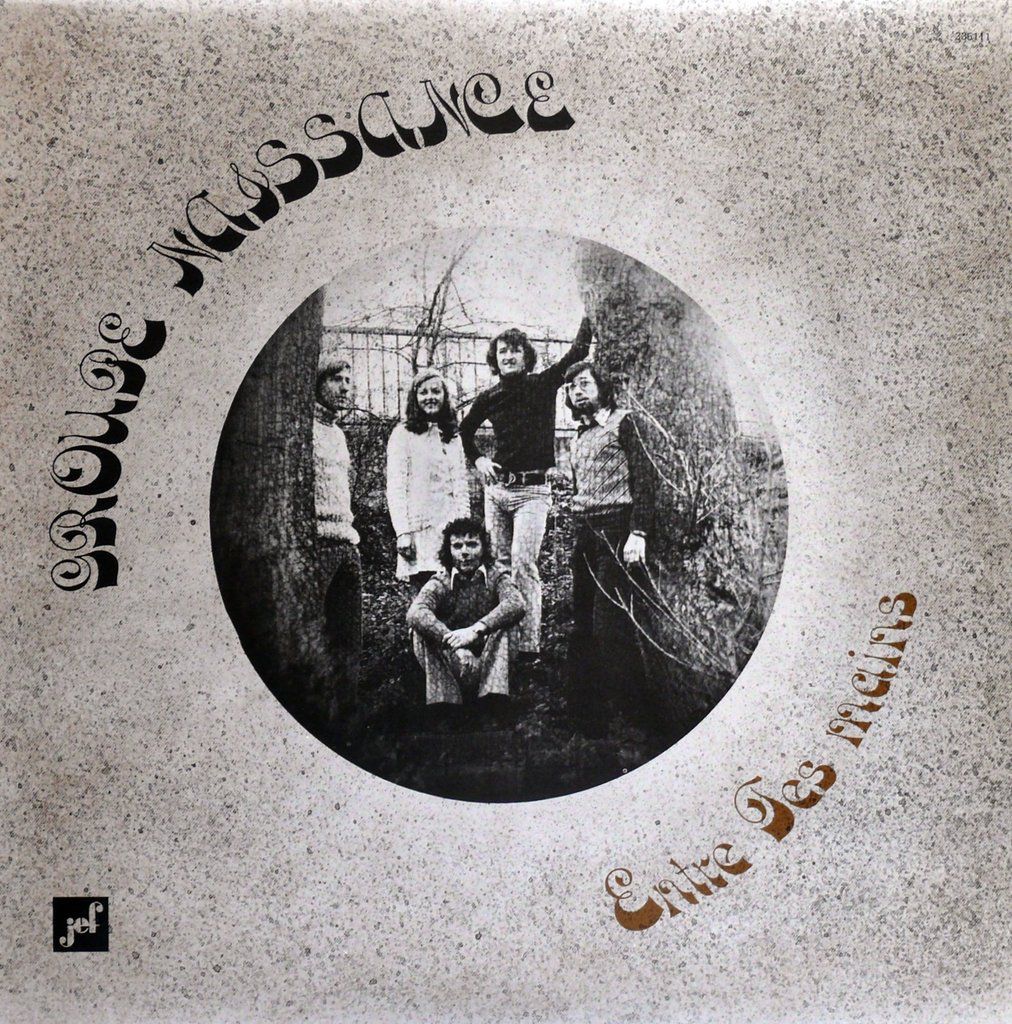 I am not sure that many bands work to create a cover-art that reflects the feel of the music it promotes. What I can tell you, however, is that Naissance makes it difficult to determine who they are at first glance. While their second album is an elegant and mysterious packaged affair, with its monochrome textured cover - a reminder of the « Weave of Time » title's pattern - their first LP cover remains the most deceptive for anyone familiar with the Folk Heritage, Midas or Westwood labels.
Actually Naissance (Birth in English, an obvious sign that's gonna be religious) also known mistakenly as Groupe Naissance was not a UK band nor a French one as everyone seems to think: they were Swiss, and one of the best groups, particularly for their first LP "Entre tes mains" released on the notorious Jef label in 1975. This one can't really be called an album, consisting of titles coming from the first three EPs earlier released, which is hard to guess if you don't know them. There's a flow to the record alternating between contrasting tracks, some are folky whereas some are more psych-tinged. The closer gave this output a little notoriety having been compiled in 2010 (unofficially it seems?) on "Alléluia Garanti". Not without any reason. That's definitely the most fun, exciting and energetic track of the set: a kind of cross between garage rock and folk (based on electric guitar, enchanting flute and drums) with a 60s flavor, sung in French and dedicated to Jesus Christ our savior. Quite a good way to attrack young people to Christ!
But there's much more to enjoy here, especially the more dreamy tracks, with organ and eerie background female vocals. The following album from 1976 "Pour tisser le temps" is not as good and less inspired - no more spoken parts (which worked very well), more commercial sounding - but worth checking out.
ENTRE TES MAINS
Vivre avec toi
Langueur
À bientôt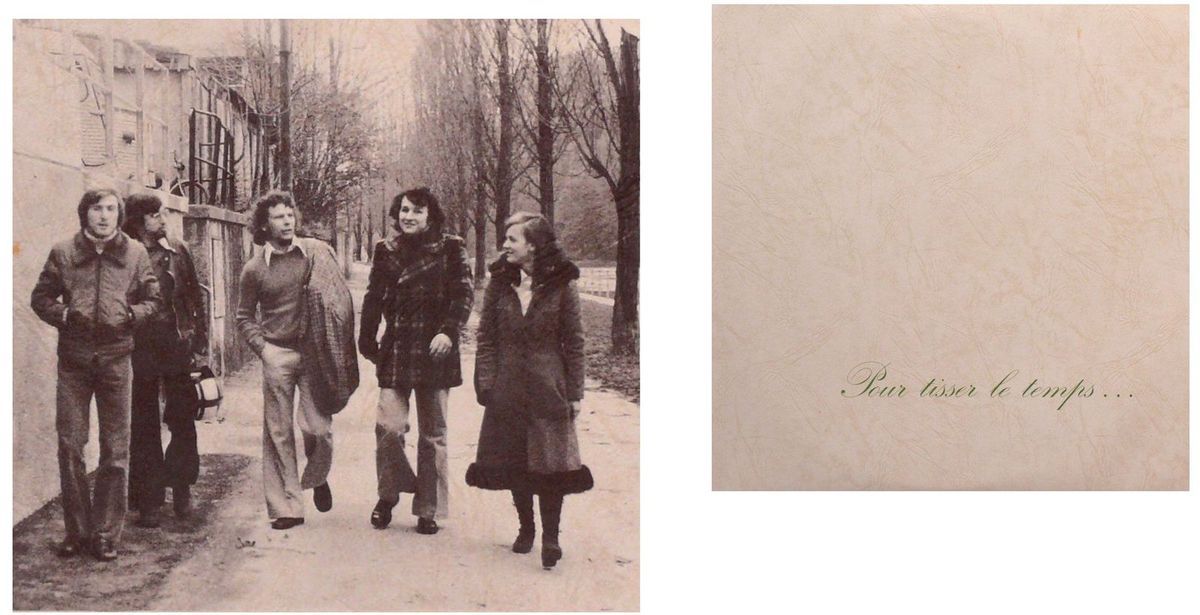 pour tisser le temps
Mon cœur est vide
Mélodie
Le seul ami
After that, Philippe Chanson and his wife, Christiane (who in fact were the core members of Naissance) went to England to record two other albums (now harder to find and unknown to most) with professional studio musicians (one of them played with Cliff Richard - that explains probably why "Gospel Rock" has so much a rock and roll sound). They are called "Quand la vie nous regarde" (released in 1979) and "A l'enfant du monde" (released in 1982) and they are not so different from what they did before. Naissance was basically the brainchild of Philippe Chanson and although his singing may not be very melodious, he may not keep the time, nor the tune; nevertheless the joy in his heart of singing the Lord bubbles over.
QUAND LA VIE NOUS REGARDE
Tu es beau Seigneur
Pas besoin
Je n'ai jamais vu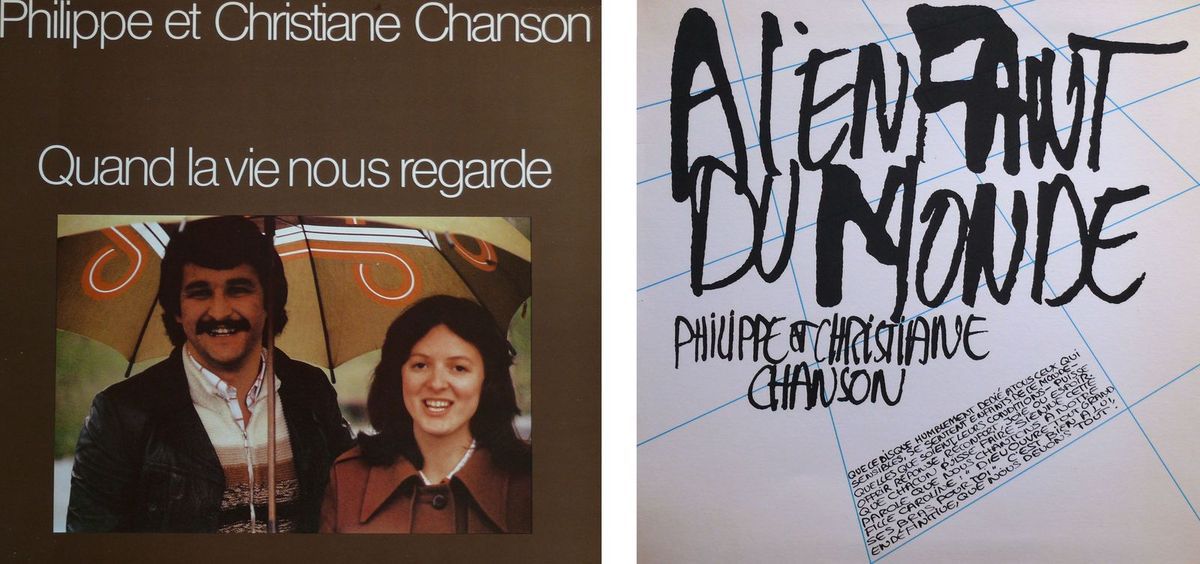 A l'enfant du monde
Seul
J'ai besoin de toi