Athanor - Hills of the Universe / Interview !
23
mai
2016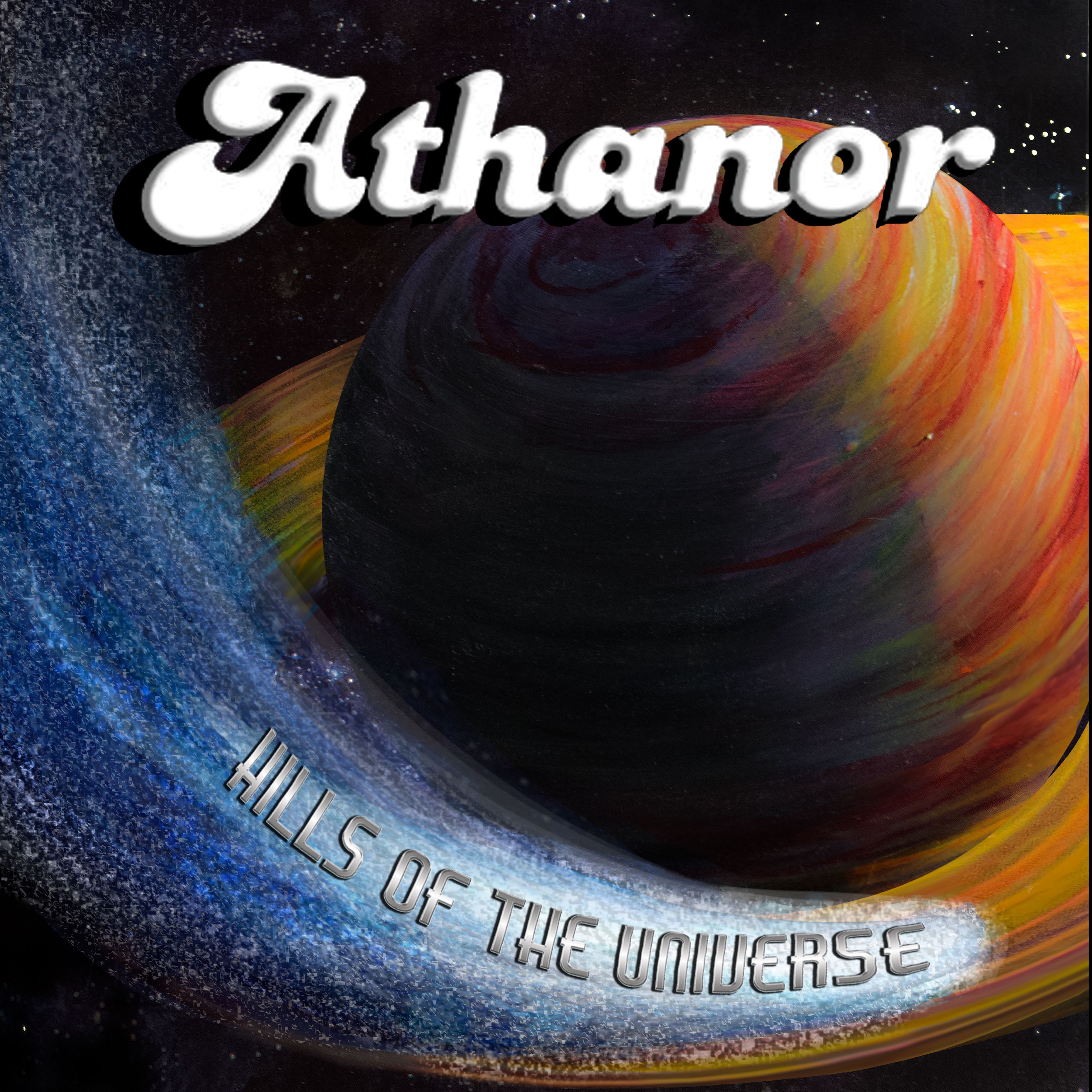 For those who might think rock 'n' rollers can't age gracefully yet still deliver the goods, Greg Herriges and Rick Vittenson aka Athanor provide a perfect counterexample. Dovetailing with the release of "Now I Know", the second single release (after "Autumn Slipping Away," both available on iTunes, CD Baby, Spotify, Tidal, youTube, and many other sites) from their forthcoming album "Hills of the Universe", here is a wide-ranging interview with Greg and Rick. If you like the band, PLEASE BUY THEIR MUSIC. No vinyl available yet (or CD), but Athanor is still looking for a label. If you can help them, please, let us know.
Alexandre: Nearly two years have passed since our last conversation for Inside Out: The Demos 1973-1977 which was your second release on Guerssen. I am glad to see that you guys have been busying yourselves as of late, as Athanor has a new album ready for 2016. Was the idea of a new recording project a natural outcome? Can we talk of a sense of urgency?
Greg: Hi again, Alexandre! No, I don't think there was or is any sense of urgency (I mean other than we're old and we might die soon). If that were a factor we wouldn't have taken almost two years to complete it. The truth is, Rick and I are very busy guys. Rick has been flying all over the world with his job, and I teach and am constantly publishing new articles and books. (Plug: "The Ear" is my new essay in The South Carolina Review, spring issue, 2016. http://www.clemson.edu/cedp/press/scr/articles/scr_48-2_republicletters.pdf (Scroll down until you find it.)
To answer your first question secondly, yes, it was a natural outgrowth of mastering the first two albums, because we had material that didn't come out well in the tape transfer process, and because we had new songs as well. We got the itch to record again and envisioned an all newly recorded album, all these years later. We had worked with sound engineer John Towner before when we recorded "Like a River Flows," and we loved what he did with it, so we booked Solid Sound Studios with him at the helm to do a whole brand new album.
Rick: I was particularly brokenhearted when we heard the results of the tape transfer and "Rock and Roll City" had a number of sound dropouts in the tape transfer. It was too good a song to be lost to the ages, so that played a major role in our decision to rerecord some of the songs that we had done in the seventies that didn't survive the baking and digitizing process.
Alexandre: I imagine that recording "Roll Me like the Ocean" was an incentive to push it forward, given that most of the work on the last two albums was a mastering and baking process. I mean - writing songs, playing guitar, singing, it was fun, so why would we want to stop? Let's make records and just keep them coming out!
Greg: You are right about that. Recording that song was the first time Rick and I had been in a studio in eight years to record an all-new track. We liked the feeling, and we liked that it was obvious we could still do it - write, arrange, play, sing, produce. It had been a long time. And we were fortunate to have good players with us on that track (Roll Me like the Ocean) - John Belpedio on bass, Marty Jacobs on drums, and Jeff Murphy (of SHOES) on background vocals. I knew immediately that I wanted to do a new album.
But Rick and I took exceptional care in choosing which songs we would record, and we were careful and diligent about rehearsing just ourselves before presenting material to our rhythm section in preparation for recording. There was a protocol and we stuck to it.
Rick: I've never really stopped playing, so continuing to play with Athanor was quite natural for me. I've played with John Belpedio for well over a decade, and Marty, a high school classmate of mine, had previously played in a band with John. So everything came together quite well for that song.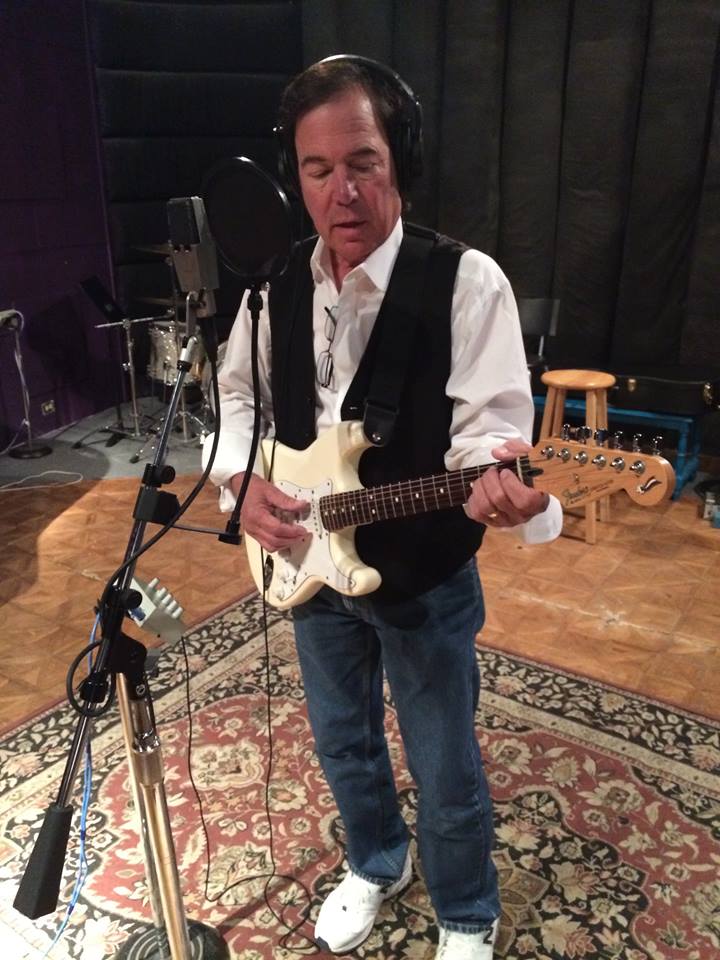 Alexandre: It's pretty tempting to say that Hills of the Universe is your first outing fully formed of new material, but nothing is ever simple with Athanor. I understand that the album brings together old and new songs that span 43 years.
Greg: What - are you never wrong? Yes again - all original songs, but they span the years 1973 to 2014. As I say, some did not survive the tape baking process - the title song, "Hills of the Universe," for instance, circa 1973. Rick and I heard a take during the WAV sessions of Inside Out, but somehow it never made it on to the discs we were given. Listen - better it didn't, because our new version of the song is so much better. I had to alter a few chords here and there, and we never imagined having a saxophone on it - but we did an Echo-plex effect on it that made it so cool - it just keeps echoing on to itself, stretching the notes out. My idea - I was thinking of John Klemmer's jazz album Waterfalls, and Quent Lang played those two beautiful solos, though he didn't count on the extreme echo effects. I think it threw him off, at first.
And there are new songs as well, like "Destiny" (2009), which Rick and I wrote together, and "Lie to Me" (2012), which I wrote while singing in the shower over two years. It was one of the only songs I ever wrote without a guitar at hand. The other is "Looking for You" (2010), which I wrote in my head during a drive from Indianapolis to Chicago. When it came time to find the chords on the guitar, it was a bit difficult. But once I cracked the first two or three - it all fell into place.
Rick: It was also one of the shortest songs that Greg ever wrote. We played it live before recording it, and I joked about how it came in under two minutes. But for the recording, I felt that it needed an introduction, so I spent hours coming up with various ideas and using different guitars and effects pedals and keyboards to get just the right sound.
Alexandre: When did you go back into the studio? How long have you been working on the project? I know that some circumstances complicated the making of the album which has taken longer than expected.
Greg: We began Recording in July 2014. Let me set the record straight here by saying our rhythm section is composed of Chris Drehobl, drums (formerly of The Mauds,) and John Belpedio, bass (currently of Midlife Crisis and Almost Joe). We rehearse in Rick's living room, and from the first session, we found that we worked well together. We would run through two songs several times, allowing each player to offer suggestions. By the final night's run-though, we all recorded the songs on our cell phones and a few weeks later we were in the studio to do the basic tracks.
During the first winter there were terrible snowstorms that cut our work short. I had bronchitis in early 2015 - lasted 4 months. I sang three of the songs during that time, and just worked as hard as I could to get the notes right. On "Rock and Roll City" I sang 4 vocals on top of one another because I was feeling vocally vapid. The effect was pretty cool. I'd like to try it again. The problem - the trick is, you have to hit every word with the same inflection, and the spacing between words, the slides from one syllable to the next, have to be exact. I sure learned a lot about overdubbing vocals. And because I suffer from extreme tinnitus (ringing of the ears), I had to learn to listen in the headphones around the ringing. You do it often enough, it becomes routine.
Rick: I was traveling quite a bit during this period, making it difficult to rehearse and book studio time. We couldn't start recording until July 2014 because I was in Australia and New Zealand. Then I was in Brazil four times over the next year, sometimes with little advance notice, so we'd have to cancel recording dates and find times that were good with both the studio and our rhythm section.
Alexandre: I would really love if you could tell us a word about the musicians who are all friends and a circle of acquaintances. How did the recording sessions look like?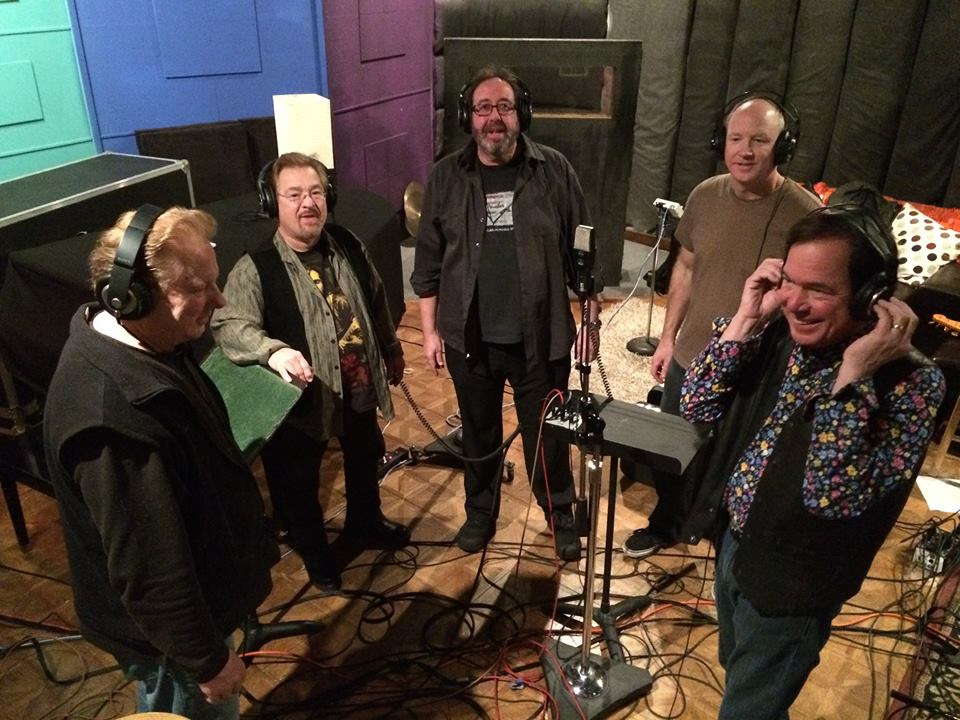 From left to right: Harry Reinhart, John Belpedio, Rick Vittenson, Chris Drehobl, Greg Herriges
Greg: This is one of my favorite things to talk about, because the people Rick and I work with are not only exceptional musicians, but also wonderful human beings. It is no coincidence. We rang up the people we genuinely liked and had an affinity for.
Chris Drehobl is our drummer. He played with the legendary Chicago group The Mauds, back when Jimy Rogers was the lead soul singer. (Jimy was a dear friend of mine, and he passed away several years ago suddenly. Sad.) In any case, Chris's wife is a nurse, and she worked with my wife, who is also a nurse, and one day after I prompted her, my wife Carmen asked Chris's wife if he might like to play on the new album. The rest is history. Chris is a phenomenal musician, a brilliant drummer, and a perfectionist. He is also mild of spirit and temperament, and Rick and I think he is tops in every way. He is a stained-glass artist, too.
John Belpedio played in a group called Half Dazed with Rick. He is a smooth and superb bass player, and always finds a mistake or two in every lead sheet I ever give him. It's a good thing he does, too, or we would not all be on the same page. He has a sarcastic but mild sense of humor, and he keeps things light. His one favorite declaration during every mixing session is, "There should be more bass."
Quent Lang is also from the Mauds, and on our album he played saxophone and flutes. He has played with major acts, such as Stevie Wonder, Sound Machine, and Jumbo. His brilliant, raw solo on "Now I Know" is reminiscent of the best of 1960s rock and roll (only better), and his beautiful flute arrangement on "Autumn Slipping Away" sets the melancholy mood of the song.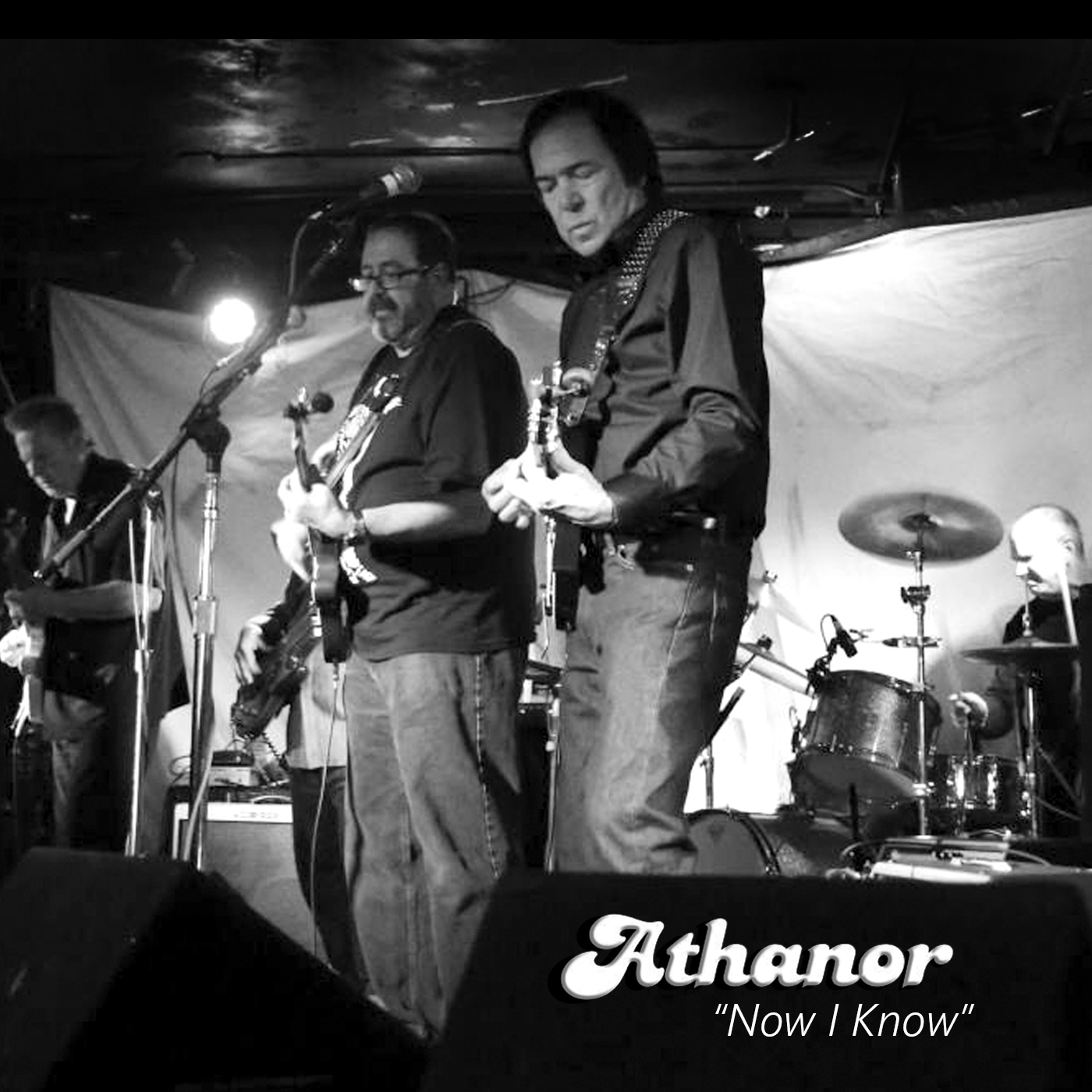 Jeff Murphy (of SHOES) is a good friend and a remarkable talent - as a vocalist, guitarist, writer, arranger, and producer. He must have the rock and roll gene, because he can do no wrong. He has not only appeared on our records, but he has sung with Rick and me in my Beatles Class at College, and his voice is the perfect complement to any melody, and harmony. He taught me the power of adding "oohs" to weak vocal sections of a track. They fill it out, make it larger. Tell your readers to buy SHOES records.
Brian Cremins is a fellow English professor at College, and he is a gifted guitarist as well, a member of the group Pet Theories. He played the haunting solo on "The Love in Your Eyes."
Last and far from least is the fantastic, mind-blowing Harry Reinhart on lead guitar ("Now I Know" and "Rock and Roll City"). I got to know Harry because his daughter, Haley (American Idol alum) was in my Beatles Class at College five years ago, before she hit internationally. An unassuming, quiet girl, Haley emerged as a major talent and now her second album Better is topping the charts, as is her Wrigley Extra Gum commercial rendition of "I Can't Help Falling in Love with You." By the time Rick and I had begun this new album, Haley was long gone from the area, touring the world, but her sister, Angie, was in my next Beatles class, and having seen Harry play with Haley on American Idol (he was a virtuoso) I asked her if she would tap him to play a track with us. He did, and listen to it for yourself. He is a wonder. We had him back for a second song, and he was kind enough to play a live performance with us last December at Chicago's Empty Bottle. He blew the back door out, and they didn't even have a back door. (They do now.) Once again - BUY HALEY REINHART RECORDS. The girl is a miracle, as are her father, mother Patty (of the group Midnight) and sister Angie.
Alexandre: Was it somewhat challenging to get high energy numbers as "Rock and Roll City" on tape, because, indeed, that's rock!
Greg: And as you know, it's not tape - all computer files, which I am still getting used to.Thank God for our engineer, John Towner. He can translate any of my suggestions into sound via the computer.
The only challenge to that track was the weather - a snowstorm. We all arrived at the studio at different times because of the horrible traffic conditions. We were supposed to record two tracks I think "Destiny" was supposed to be next - but we never got to it that night.
Well - my horrible cold was still raging, and as I say, I multi-tracked it. Harry did a monster solo, Rick's fingers were going numb from the treble piano key pounding, and I did a Keith Richards-inspired recurring lead part under Harry's track. I wrote this song in 1974. You know, this group of fellows loves to rock, and we do it instinctively. It's our favorite kind of music.
Rick: I have always found it interesting that people try to pigeonhole us into one musical genre or another…basement rock, psych-pop, proto-power pop, folk-psych…but in the end, it's all rock and roll to me. Musically, nothing makes me happier than making music that makes people move. When I was in Half Dazed, we only had one rule: "No ballads." Our goal was to see to it that people got up and danced for the entirety of every set. They'd feed off of our energy, and we'd feed off of the crowd. It's an amazing feeling.
Alexandre: Were you apprehensive about the prospect of releasing new music whereas all the rules have changed with computers and digital multi track machines or did you consider today's gear as an invaluable asset to supply your creativity, a way to capture your tunes then tweak it down to something of substance, songs crafted with perfectionism?
Greg: Not at all. We did "Like a River Flows" ten years ago on computer equipment, and "Roll Me like the Ocean" just three years ago - so though we aren't tech savvy enough to run the machines, we know we have John Towner to do it for us, and we watch his moves like hawks and we know how to communicate to him what we want. He in turn has come to understand the sound we are looking for. We collaborate very well, and Rick and I have learned quite a bit about the new technology.
It is true I sometimes miss that 2-inch tape medium, the sound of the tracks being reversed - the crack-crack-crack at the end of rewinding, reverb into infinity. I understood that technology so well and spent so many years learning how to master it. But the craft has changed and we had to change with it.
Rick: The one thing that challenged me about the new technology was trying to find the right keyboard sounds. There's really nothing like playing a real Hammond B-3 through a Leslie or playing a Farfisa. Still, rather than settling for one of those sounds, I had a world of choice literally at my fingertips.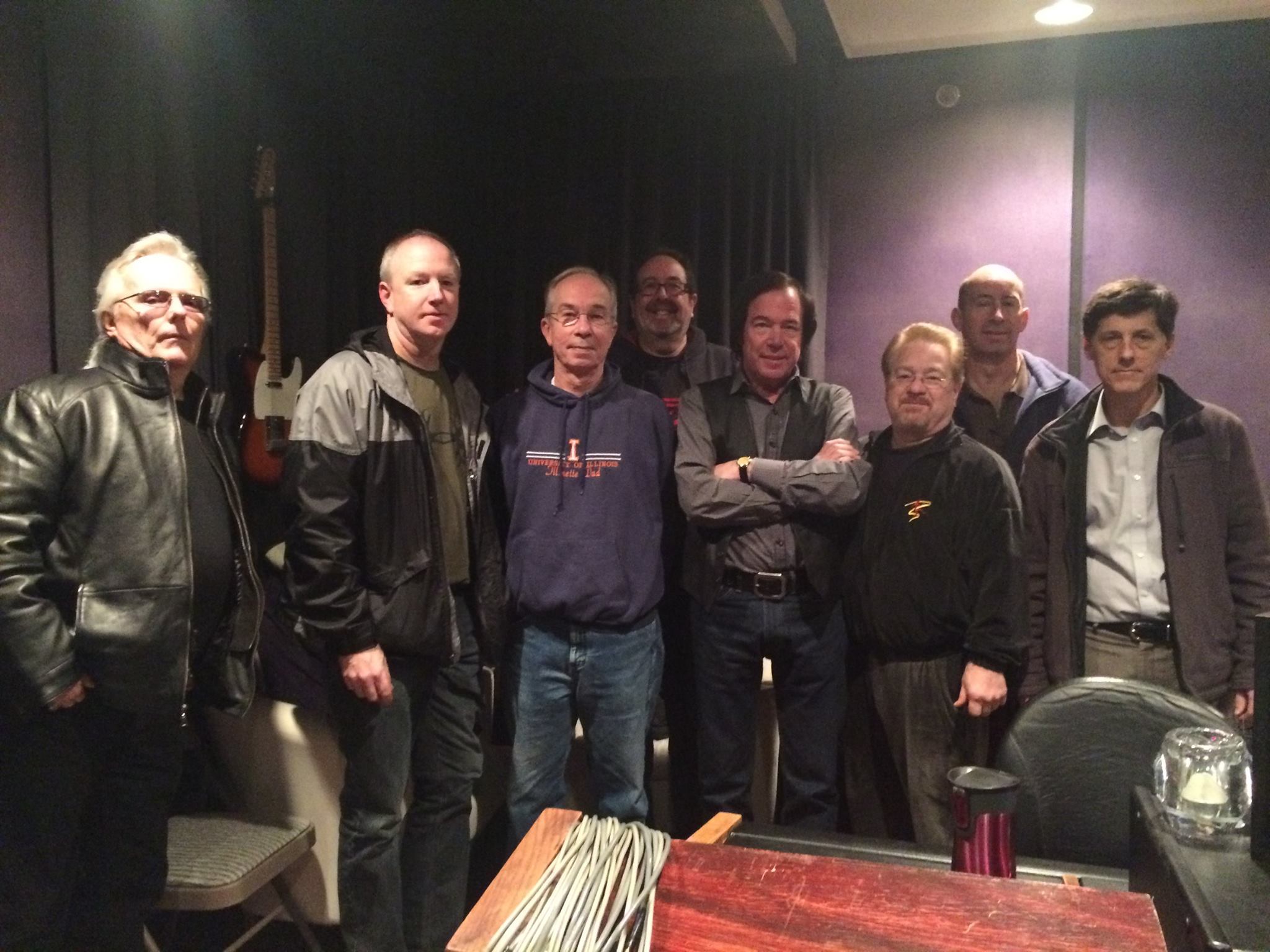 From left to right:: Tom Knoff (videographer), Chris Drehobl (drums), Quent Lang (sax/flute), Rick, Greg, John Belpedio (bass), German Patino (assistant engineer), John Towner (sound engineer/strings)
Alexandre: Did you have any sonic reference point for how you wanted to sound when you came up with a vocal part or a melody?
Greg: Phil Spector is not a popular figure these days, nor should he be. But when it comes to the music he made in the 1960s, it can't be dismissed. It was GREAT. (Picasso was an asshole, especially to women, but his art is beautiful). I wanted the wall-of-sound effect on every track, especially the kind of sound Spector got on Harrison's All Things Must Pass and Lennon's "Instant Karma," Plastic Ono Band, and Imagine. I had to keep telling Towner, "More delay echo! Make it fatter! Throw in the kitchen sink!" He learned exactly what I wanted after a while. Getting there took some time, but once he understood, he could have done the mixing without me. I don't know if he liked all my decisions or instructions, but he worked with me, and I respect his work. He is amazing. And once you've worked so closely with someone for such an extended period of time, you form this bond, just like players. You're part of a team. John also did some marvelous synthetic string tracks on this album. Listen to "Autumn Slipping Away" (1990) or "Carmen" (1974).
Rick: When it comes to shaping harmonies, I often don't have anything specific in mind at first. There are times when something just hits me, whether I'm driving in my car or we're in the studio…I've been known to change things that we've rehearsed over and over again once we get to the studio. Sometimes it takes listening to the playback to hear what's working and what isn't, as well as getting new ideas. The piano in "Carmen" hit me while I was grabbing a cup of coffee, hearing the playback in another room with half an ear! I think that you end up with a better final product when you allow things to develop organically.
Alexandre: Did you spend a lot of time trying different things, mimicking, experimenting or mixing to get the right sounds?
Greg: Oh, God, yes. Some tracks took forever. "Magic in Me" went through two lifetimes. I came back to it near the end of the sessions and re-did the lead vocal once my voice had healed. On "Under the Sun" Rick and I tried three different lead guitar solos before we realized guitar was the wrong instrument. We went to strings, found a string program we had not used before, and doubled the chorus vocals. That did it. That one song took at least five or six sessions, and that was before mastering.
Rick: Actually,"Magic in Me" went through three lifetimes, as it's another song that was originally recorded in the seventies.
Alexandre: How important was it for you to keep a spontaneous feel to things?
Greg: Well, it was always spontaneous because what you rehearse at home changes when you get to the studio. All of a sudden a guitar track on the basic takes is terrible because I am trying to sing a scratch lead vocal just to keep people in their places and I can't concentrate on the strings. So the guitar track is scrapped and I go back in to do an entirely new guitar track. That kind of stuff happened all the time. Or else Rick or I would think of a new vocal backing and we would pound it out during pre-mixing. Towner was always pre-mixing between takes to save time and to see where the song was heading. He is a crack musician and at times had great suggestions, like the opening snare on "Now I Know." That wasn't there at first. It should have been.
On "Lie to Me" we decided to add organ weeks after the basic tracks were recorded. We went in without knowing what exactly it would be, or what organ sound we would choose. We often fly by the seats of our pants, either because we have more options in the studio, or the muse sings to us at the last minute. Last-minute stuff can be great - or terrible.
Rick: I tend to approach things in a loose manner... something I learned playing live. No matter how rehearsed a song is, I usually let the spirit of the moment carry me through, so no song ever sounds exactly the same each time you play it.
Alexandre: Compared to the process you've been used to so far, was there any different approach on this album to build up a song, from the basic track to the overdubs?
Greg: Yes, because of the big sound I was after. We multi-tracked guitars, drums, voices, piano. Sometimes after multi-tracking we would double it electronically. Four twelve strings turned into eight.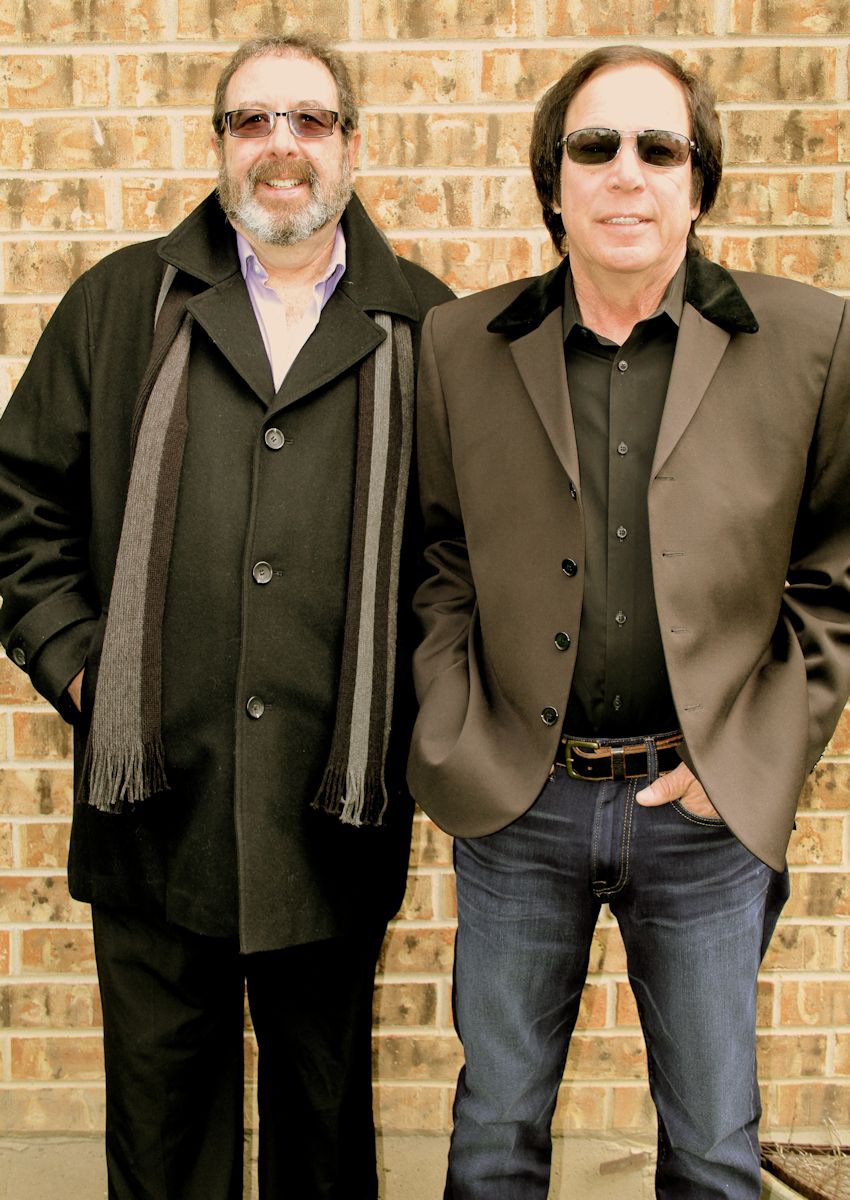 Rick: Keep in mind that before now, we dealt with the limitations of tape. So the newer technology allowed us to build and layer in a way that wasn't possible before, when we felt an urgency to get everything done in one session. As Greg mentioned earlier, we used scratch vocals a lot. On "Under the Sun," I pretty much hummed the tune on the basic track because I couldn't concentrate on the lyrics and what I playing on the piano at the same time. The guys were astounded when they finally heard the song with lyrics.

Alexandre: Have the range of techniques, the availability of «new toys» contributed to extend the hours of studio-time, in addition to the conditions we have just discussed?
Greg: Once in a while that was the case - if for instance we were trying to find an exact synthesizer sound. At one point we had combined oboe and marimbas on "Destiny," only to find we didn't like it, and then we had to remove the tracks and go back to the drawing board, see what else we could use. But microphone set-ups and sound level checks took forever.
Alexandre: Let's focus on the songs now. By the way, thank you for giving me the chance to listen to the album among the first. Did you try to make this collection of songs a project around a common theme or just want to make a good record and music that you can be proud of ?
Greg: The latter. There is no consistent theme to the songs, other than my lyrical preoccupation with existential quandaries. These are the twelve songs I had written, and yes, I wanted them to sound as good as we could make them. I had more freedom in the studio than I had ever had before because, quite frankly, I have more money today than I did when I was younger. I could afford more studio time.
Alexandre: I understand that Greg penned all songs with the exception of one co-written with Rick?
Greg: That's right. My song "Destiny" lacked a bridge and ran short - I think almost under two minutes. One day Rick showed up at my house for rehearsal and he had written the words and music for the bridge - a real dark counterpoint to the rest of the song, but a beautifully melodic one with harmonies.
I wrote "Under the Sun" for Rick to sing, It was originally supposed to be faster, with only guitars. But one night in the studio Rick started playing it on piano, and he slowed it down, put sort of an "Imagine" touch to it. Then we sang layer after layer of background vocals.
Rick: With the original tempo, I found myself tripping over the words, so I slowed it down to a speed where I could enunciate everything properly.
Alexandre: Let me come straight to the point. The whole album is just terrific! I wasn't sure what to expect because I have high expectations when it comes to Athanor. What amazes me most about you guys is the way you continue to practice your classicist craft to this day, regardless of the era and changes in the sound that you went through. How is this possible? Or, I guess what I'm trying to ask, is it just a question of staying true to your pop sensibilities, keep playing the music you love?
Greg: Well, first of all, you are very kind. Thank you for the good words. I just write songs. I don't think about changes in cultural influences. If they are going to factor into it then it will be by osmosis and I won't even be aware that it is happening. I just imagine melodies, and then I try to put words to them. You know, once a riff or melody comes to me, I mouth words or sounds to it and I keep playing it over enough times to get a first lyric to come out. That's how "Lie to Me" happened. I had the melody - "Da-da-da-da-da, da- da." I wasn't even aware of the key it was in because I was in the goddamn shower, wet, bleary-eyed, naked (don't imagine that, please). And the next day the words just came. "You don't have to lie / to me." Jesus, what a cynical song! The assistant engineer at Solid Sound heard it for the first time and asked - "Is this a real situation?" That's when you know you have done your job. It's like when someone at a fiction reading asks me about a scene in one of my novels, "Did that really happen?" It means you have counterfeited reality and people believed it.
Rick: Bottom line, we are who we are and we sound like what we sound like. It's not "retro"... it's just us being us. Sure, you pick up influences here and there, but at the core we'll probably be mostly influenced by the sounds that we first loved when we were listening to music as teenagers.
Alexandre: Though the production values are astounding, from simply-constructed songs with straight-ahead arrangements to more complex ones where chorused vocals, backing strings or piano lines provide a sonic grandeur and other ones with multi-layered psychedelic textures, Hills of the Universe is instantly recognizable as an Athanor album. It takes everything that was compelling about your sound, I mean, that Beatles-influenced guitar band with crackling melodicism, harmonies that rise, that way of ripping off sizzling licks with "Cold Turkey" signature tone or mixing acoustic guitars with electric guitars etc. Is that a fair description?
Greg: Rick and I just say on listening back, "It sounds just like Athanor," because the two of us have always been and will always be Athanor, and no one else sounds like Rick and I do when we sing. Oh, sometimes some snotty critic will accuse me of trying too hard to sound like Lennon. But as Rick can verify, that's just the way I sound. I like the comparison because I love Lennon and all his work. How can you not like a genius?
But every time we have played or recorded we went for that Athanor combination of harmonies, rock, psychedelic/folk sounds - it's just who we are. We began listening to AM radio in the 1950s, learned our chops from the Everlys, Buddy Holly, Roy Orbison, Dion, Goffin and King, Phil Spector, The Ronettes, The Kingston Trio, Del Shannon, THE BEATLES. We didn't just casually listen. We listened like converts, and we wanted to know how they did it. Funny - for a college graduate with multiple High Honors awards and degrees, a published novelist and a college professor, I almost flunked out of high school because my real course of study was learning to write rock songs and reading the works of JD Salinger, listening to Lenny Bruce comedy albums. The stuff they tried to teach me was just so irrelevant and so square, or presented in a square fashion. But all that stuff factors into why we sound the way we do today.
Rick: I have to agree about the way we listened to music. To this day, I find it near impossible to just listen to a song without deconstructing it in my head, hearing each instrument, each voice, and the production separately, but all at the same time. Music is not and never has been passive to me.
Alexandre: One aspect of Athanor that tends to blow me away is your vocal blend. Ultimately, it's your voices, combined or alone, that put an indisputable mark on your songs, in particular through the harmonies where you are always in tune. Given the clarity and range your voices are still capable of, you seem very lucky guys!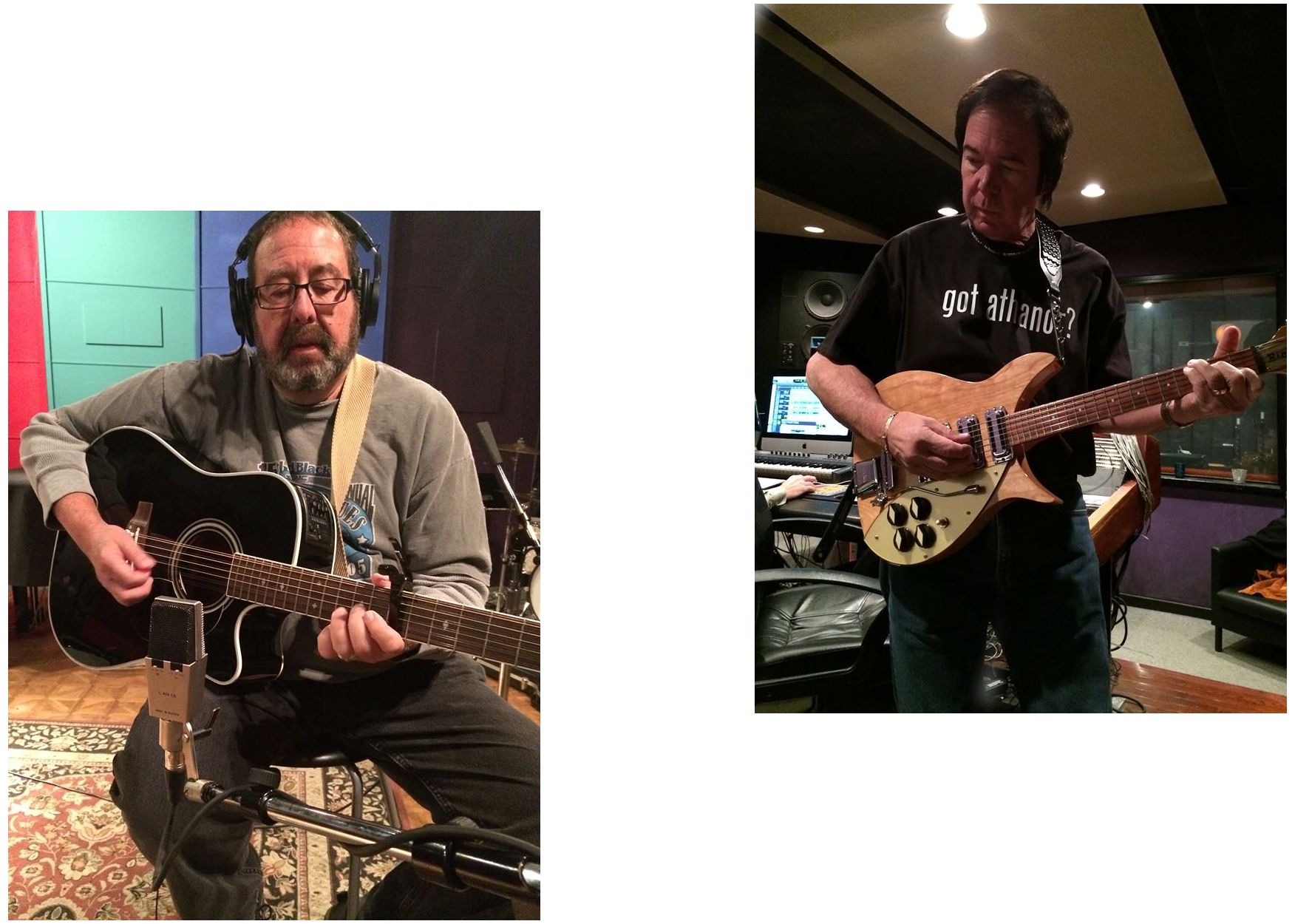 Greg: We are very lucky indeed to still have our voices, and thank you once again for the good words! Rick and I knew since we were in high school bands together that we created a good vocal blend. When we got in the studio in the '70s, we were able to capitalize on it because of the effects and the number of tracks that were available. I think while recording this new album we got a real good sense of what we could do when we heard the playbacks of "Lie to Me." The song is simply presented, but we hit this ethereal level of combined vocals, and at one point I thought, "This is just like "I Don't Mind," which we recorded in 1974. The same vocal sound - not to say that our voices haven't aged, but so far they have in a good way, and I'll take that. Listen, at this age, any time we can produce a good track, I'm so happy, so thankful. I was never a GREAT vocalist, but when I sing with Rick, I know the outcome will be very good, and he makes all the difference.
Rick: I dunno…there was a time that I could hit notes as high as Graham Nash could on those early Hollies hits. Time has taken its toll. But we've been singing together for so long that it's just natural for us to anticipate what the other one is going to sing, or what the inflection will be in a certain phrase.
Alexandre: Rick, you are the lead singer on the track "Under the Sun," a personal one for me. I do like the way you deliver it. While pondering our pettiness in the vast cosmic arena, the song features an uplifting vibe that clearly has significant meaning to you, a get-up-and-go optimism. It feels direct and vibrant. Did you fill this role unhesitatingly?
Rick: I haven't sung lead on an Athanor song since our second single, so this was a real treat for me. I've been happy composing and singing harmonies, and I haven't written a song since "Memory (Don't Fail Me)," so I was over the moon (no pun intended) when Greg told me that he had written a song for me to sing. While I always interpreted the song as being about the friendship that Greg and I share and everything we've been through together over the years, the lyrics also resonated to me in another special way. Five years ago, my wife was diagnosed with a heart ailment and given a year to live if she didn't receive a heart transplant. I retired and we lived each day as if it was her last. When she became too sick to not be hospitalized, I sat in the hospital room with her for months while we waited to hear if there was a heart available. Over that time, and especially during the two-hour roundtrip drive that I made every day to be with her, I did a lot of thinking. And I came to the inescapable conclusion that all the petty stuff that made up our lives, whether personal or work-related, was of little importance. So I stopped letting little things upset me and focused on a much bigger picture. Fortunately, she got a new heart and I have a new appreciation for her, for my family, for the new job that I have... for everything. She calls me "Zen" now. I brought all of that to the song.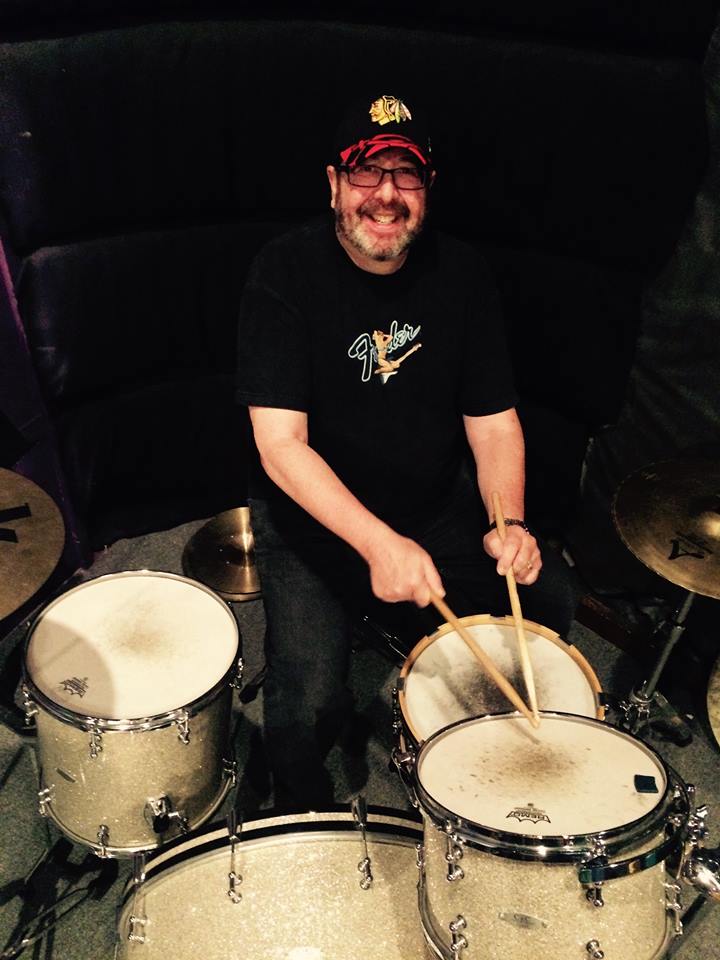 Alexandre: Coming back to Greg, your singing voice, as wistful as ever, provides a real sense of emotional maturity that darkens the mood of numbers light in tone and texture, such as "Now I Know," whose upbeat farewell is somewhat reminiscent of "Like a River Flows." How would you describe the overall feel of Hills of the Universe?
Greg: You have an ear for lyrical detail, Alexandre. When my friend, novelist Lance Olsen first heard "Like a River Flows," he commented to me that it was Lennonesque, darkly existentialist - you know, that we keep going, we get older, we'll die, the species will continue and we are here for such a short time, and we will have to face our ultimate demise.
It's all true. And "Now I Know" is a much harder hitting song musically, but the sentiment is similar, though bleaker. I created a derivative-sounding happy rock texture and deliberately set within it lyrics that express a world-weary desire to check-out of existence. One minute it sounds like a heavier version of "Happy Days or "Runaround Sue" (except with extraordinary solos by Harry Reinhart and Quent Lang) and the next the vocalist basically says he wants to die. I was going for that abrupt contrast. It sounds happy, but the vocalist wishes he would croak, and soon.
You can be Jim Morrison, Brian Jones, James Dean and burn through life like the arc of a comet, or you can stick around like Rick and me and suffer all the indignities of life - failed dreams, physical ailments, disappointments, broken hearts, ultimately the pain of a slow, miserable death. Sorry. Didn't mean to bring you down.
Alexandre: Basically, I am tempted to see in that album an autumnal appraisal of the things that fade and the things that last. What fades is love, or more accurately the romantic love - which brings about exhilarating star-crossed romance, falling-in-love songs like "Magic In Me" or, by contrast, pulling-apart tunes that carry a payload of bitter-sweetness, such as "Autumn Slipping Away". And, of course, what lasts is love - this romantic attachment described in songs like "Destiny" or "Under the Sun" that affirm the goal of growing a lively relationship as the ultimate weapon against chaos. Do you agree?
Greg: Well, I'm in my autumnal years, as was Yeats when he wrote "The Wild Swans at Coole." I go back and forth between thinking that I know the answer to questions like that, and being stumped. Lots of romantic loves go by the wayside, they crash and burn, they humiliate us in retrospect. But some flicker and come back, and they may remain. I'm married to "Carmen," and I have been for 33 years. It was a hot flash of a courtship, and then life got tough and we almost went our separate ways. I'm glad we didn't, because we are having our best days today. We stuck it out. It has "made all the difference," as Frost said.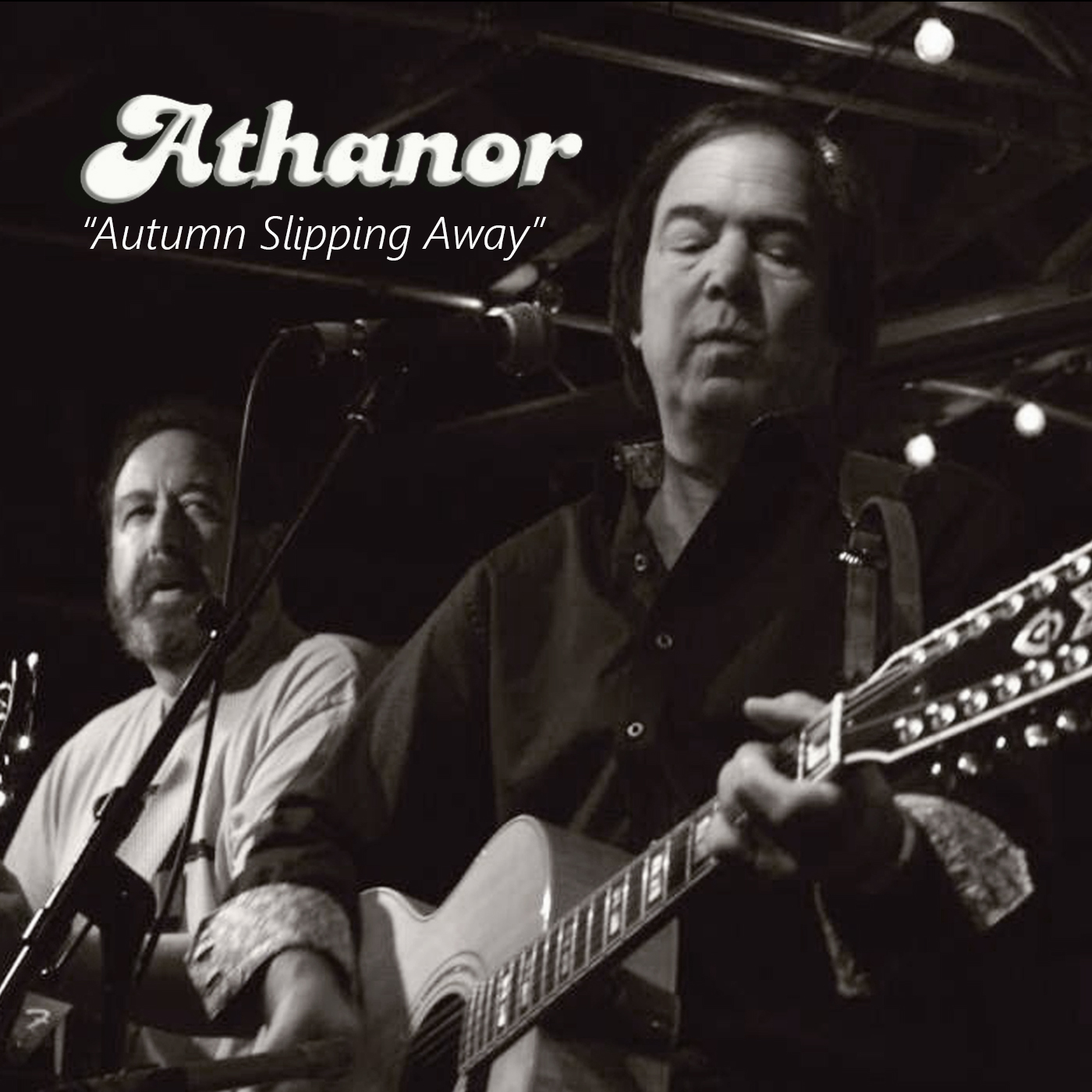 "Autumn Slipping Away" was written in 1990 after I learned another chapter about life. The songs you reference are certainly mature looks back. You get older, you mature, unless you are a fucking idiot. You have to pay attention. Life's lessons often present themselves in unassuming, unlikely ways. Only with experience can you see them, and usually, sadly, in retrospect. But then you are prepared for the next go-round. Life - what a racket.
Alexandre: Beyond the singing of two people pushed together by fate and a near-mystical commentary on the state of love, there are various references here and there in your songs suggesting that we are intimately at one with cosmic elements.
Greg: I feel that we are one with cosmic elements, and that belief has woven itself into the tapestry of my song lyrics. I feel that way when I am on my way to the college campus early in the morning and I see the cloud formations in the sky, the spring trees blooming in May, and throughout the year. Of course, when I'm filling out my tax forms with my accountant there is nothing cosmic happening - but when I do my job, when I teach young people Long Day's Journey into Night by O'Neill, Franny & Zooey by JD Salinger, Oedipus Rex by Sophocles, The Stranger by Camus, there is no escape from facing the cosmos. This happens to me on a daily basis. And yes, real love has a lot to do with it. It would be hard to navigate one's way through the cosmos without it. I know that one can go through life alone, because for years I did it, and that taught me lessons as well. I'd prefer not to be alone.
On a happier note! Just kidding. I don't have a happier note. I have some optimistic sentiments, though, because you can't be a pessimist 24 hours a day. You know, yin-yang. "Destiny" speaks of a treasured relationship that was meant to be. "Hills of the Universe" espouses the drive to help humanity become the best it can be, to ultimately be victorious over all the negative challenges.
That's life. Oops! That sounded like Frank Sinatra.
Rick: Regrets, I've had a few…
Alexandre: Speaking of cosmic, can you shed any light on the song which gave the album its name and that gives us a glimpse into your early days, knowing that it was written in 1973. That's Athanor at its most psychedelic with backwards guitar slices through layers of Lennon delay-echo vocals.
Greg: Alexandre, this was a song I had great hopes for, for about a second. I recorded it on the home machines in 1973, worked it a bit, and never got it where it needed to go because all of a sudden I came up with "URIZEN," which is now on Flashback. So it got lost in the shuffle. I remember the day I came up with itv-vI was convinced I had the next single. And now the original recording is lost forever, but I have a good memory. We named the album after the final tune. I like that - kind of quirky. And we may even remix this one before the album comes out - bring some more backwards guitar out at the end of the song. When I played that backwards guitar track - it went on for the entirety. I didn't bring it back after halfway because I didn't want to interfere with Quent Lang's sax echo solo. But there may be parts where it would complement it. We'll see.
I'm still seeing the album as fluid rather than fixed. We waited 40 years the first time around. What does one more year mean?
Alexandre: Would you like to provide some information about other tracks? "Carmen", maybe?
Greg: Maybe. "Carmen" is one of my personal favorites. It's got that Lennon "Cold Turkey" guitar and drum, and Rick is pounding those piano keys, and then it abruptly launches into that scrumptious violin and sweet guitar solo (which I played - thank you very much for those who think I never do solos). We're going back into the studio to lighten the EQ on the voice and acoustic 12 strings. We don't have to make those changes, but I am a perfectionist, so we will. June 10th. Pizza and beer will be delivered to the studio. I need creature comforts these days. If you have to work, you ought to be rewarded. Immediately, as I see it.
Alexandre: What are some of your future plans? Any live performance or show to promote your music?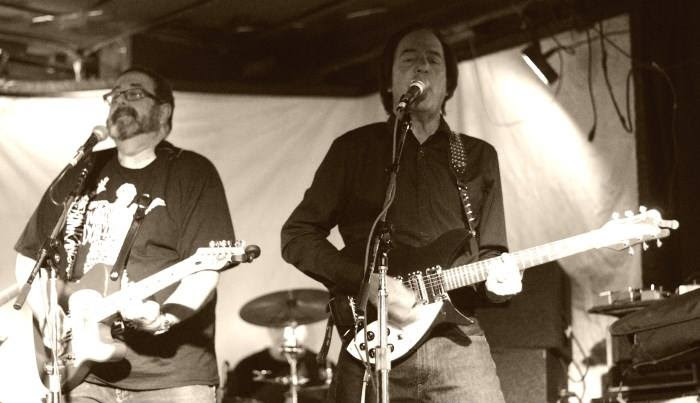 Greg: Future plans? I'm going to have caviar and a Belvedere vodka. That's my immediate future, like in 10 minutes. No, we have no live shows planned because we are just starting to launch the radio campaign and see to the release of the next single, "Now I Know." After that - then we can think of a live show. We all want to do one.
Rick: I just want to stay alive and healthy as long as possible. Not just one of those things... it's all or nothing for me. I'll be going to Seoul soon, so I can't even think about playing live again until I get back. But I'm itching to play in front of people again, with an even longer set, so I'm sure it will happen.
Alexandre: I am not going mad, there is obviously a rejuvenating power of the music. Or, am I mad?
Greg: Well, you know, Alexandre, we are each of us a bit mad. Probably you too, but there is a rejuvenating power in music. I was skeptical going into the recording of this album, but being forced to play guitar every day, sing, work out chords and harmonies, perform under pressure in rehearsals (when I always wanted to sound good) and then put out perfectly in the studio - that MADE me shoot for perfection, and perfection was a hard thing to achieve. Over the past years I have been a fiction writer, and all of a sudden I had to be a player again, and I had to be good. I spent hours rehearsing. My hands and fingertips hurt. I sang privately to learn how to hit the notes, to sustain, fluctuate. All that made me feel more alive once I had achieved it, yeah. Yes, rejuvenated for sure.
Rick: I'm convinced that music has kept me younger than a lot of my contemporaries. I refuse to give in to a dull and stuffy life, preoccupied with things that have nothing to do with art.
Alexandre: I don't know about the universe but something tells me the world has not heard the last from Athanor. Keep on rocking!
Greg: No, you haven't heard the last, because I have written a few new singles. What is really appealing about recording a single is - one song, then it's done. All our efforts to record, mix and master are confined to just one song. If we record again after Hills of the Universe I think that is the way we will go for a while.
Many thanks for the great questions, Alexandre!
Rick: As Bruce Springsteen used to say in his performances back in the day, "I'm just a prisoner of ROCK AND ROLL!!!"